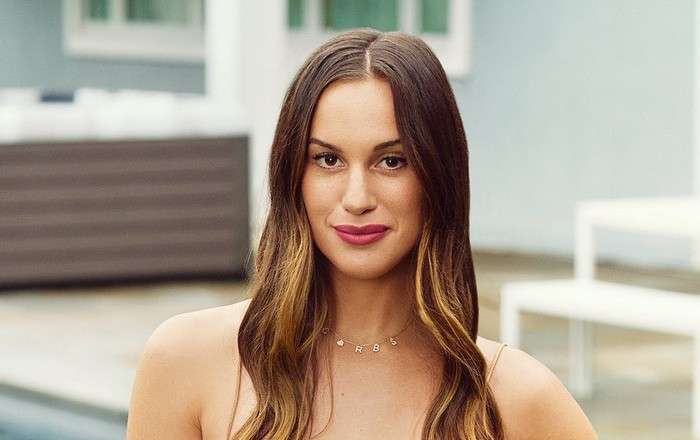 Hannah Berner is an American reality TV star, comedian, and social media personality. She is probably best known for her appearances on the Bravo television series Summer House. Before landing on Summer House, she co-hosted Bravo's Chat Room apart from hosting her hit podcast Berning in Hell, which has been downloaded over 6 million times. Besides her on-screen appearances, she performs standup in NYC and at clubs around the country. She played professional tennis from a young age and was even part of the University of Wisconsin tennis team.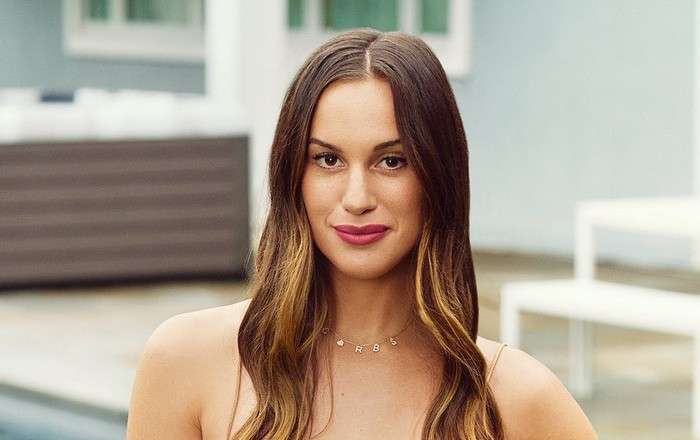 As of 2023, Hannah Berner has a net worth of $500 thousand
Biography and Age
Hannah Berner was born on August 12, 1991, in Brooklyn, New York, the United States. She is now 29 years old and her zodiac sign is Leo. Check out to find which celebrities share Leo and discover their stories.
Birth Name: Hannah Berner
Nickname: Hannah
Birth Date: August 12, 1991
Birth Place: Brooklyn, New York, U.S.
Age: 30 years old
Sun Sign: Leo
Profession: Reality TV Star, Comedian
Nationality: American
Height: 5 feet 7 inches
Hair Color: Brown
Eye Color: Brown
Net Worth: $500 thousand
Family and Ealy Life
Hannah Berner is the second and the only girl child of Dan Berner and Lenore DiLeo Berner. She grew up with his brother, Daniel Berner, in their hometown of Brooklyn. She is the granddaughter of social media celebrity Vera DiLeo.
Berner played competitive tennis from her youth while attending Poly Prep Country Day School and then went to The Beacon School. She earned a scholarship at the University of Wisconsin where she earned her Bachelor of Arts degree in Communication Arts in 2013. While in college, she played for the University team and also interned at Nets Basketball as a community relation.
Hannah Berner Boyfriend and Love Life
Hannah Berner is engaged to her boyfriend Des Bishop in February 2021. She began dating Bishop in 2020 following her break up with Luke Gulbransonm, her Summer House co-star. Bishop is 15 years older than her and a cancer survivor.
Bishop is also a comedian and is known for his own comedy show, The Des Bishop Work Experience, and a podcast, The Shift. In 2017, he competed in the Irish version of Dancing With the Stars.
Career and Net Worth
After graduating from college, she worked at various jobs, including reporter and social media manager at KDHamptons, digital marketing executive at Viviala, and The Home T.
After one year working for NBCUniversal Media, Berner joined the cast of the Bravo TV reality series, Summer House, during its third season in 2019. She continued to be a part of the show's fourth and fifth seasons. The most recent season was premiered in January 2021.
Since 2018, she has been hosting her podcast, Berning in Hell. On the show, she interviews comedians, reality stars, and entrepreneurs about their personal demons and insecurities. She also co-hosts the new podcast, Giggly Squad" with a fellow roommate and best friend, Paige DeSorbo.
As of 2023, Hannah Berner has a net worth of $500 thousand. She has accumulated her wealth through her various professional endeavors as well as through the stand-up shows she performs in New York and across the country.
Trivia
She shares her birthday with celebrities Cara Delevingne, Lauren Duski, Leah Pipes, Dixie D'Amelio, and Rudy Pankow.
She stars alongside Kyle Cooke, Lindsay Hubbard, Carl Radke, Paige DeSorbo, and Luke Gulbranson in the reality TV show Summer House.
Berner has her own clothing line called Giggly Squad.
You can follow her on Instagram, where she has over 550 thousand followers.
She's an advocate for mental health, napping, and fart jokes.