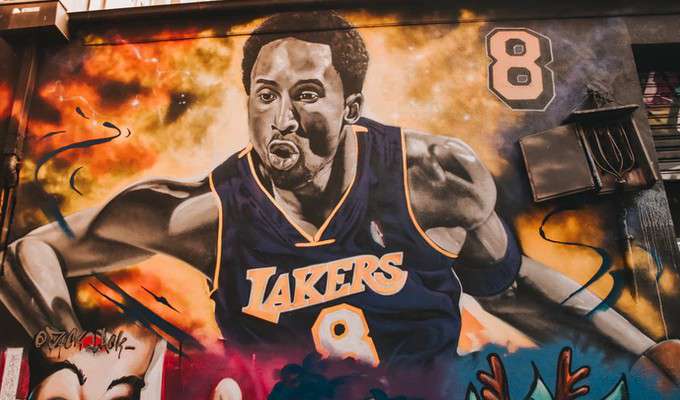 Modern NBA fans may not know who Wilt Chamberlain is. Though his name is often mentioned alongside other NBA greats from the 1960s and 70s, it's more accurate to consider Chamberlain one of the first mega-superstars, on the same level as LeBron James today.
Wilt Chamberlain isn't only considered one of the top basketball talents of past decades but is considered one of the most iconic athletes in any sport in the 20th century. Despite the fact that he retired from playing back in 1973, Chamberlain has a net worth of $10 million today for his success on and off the court.
On the court, many of his records still stand. To date, he's the only player in NBA history to average 30 points and 20 rebounds per game in a single season (seven times accomplished) and over the course of his entire career.
For comparison's sake, pundits who cover NJ and PA online betting on the NBA consider a player a threat if they post over 30 points per game and over 10 rebounds. Not even today's Giannis Antetokounmpo or Damian Lillard have been able to threaten Chamberlain's record.
Off the court, Chamberlain found success as a businessman, author, and even spent a bit of time on the silver screen. His most famous reprisal was as Bombaata in Conan the Destroyer alongside Arnold Schwarzenegger.
Biography
Wilt Chamberlain was born on August 21, 1936, in Philadelphia, Pennsylvania. Early on in his sporting career, it became clear that his height would be a formative aspect of his style of play as a center. By the time he entered the University of Kansas's basketball program in 1955, Chamberlain stood at 7 feet 1 inches tall.
Over the course of his career with the Jayhawks, Chamberlain faced challenges like the 'freeze-out' style of play. Because he was such a dominant player, opponents would send two or three players to mark Chamberlain, rendering him useless in most situations.
Because of his difficulties with the University of Kansas, Chamberlain decided not to finish his senior year with the Jayhawks. Instead, he moved on to the Harlem Globetrotters, an entertainment-based basketball show. While with the Globetrotters, Chamberlain traveled the world, meeting world leaders like Nikita Khrushchev.
After only one year with the Globetrotters, Chamberlain entered the NBA in his home city of Philadelphia, first with the Warriors and then with the 76ers. He finished his career with the LA Lakers, spending five years on the West Coast between 1968-1973.
Chamberlain's list of awards and highlights is extensive; he won two NBA championships, nabbed one NBA Finals MVP, four NBA MVPs, and appeared 13 times in the NBA All-Star Games. His number (13) has been retired from every team he's played for, including the Jayhawks.
Wilt Chamberlain Net Worth
Prior to his death in 1999, Chamberlain continually developed his business acumen with a range of endeavors that led to a net worth of $10 million. He originally went into entertainment, finding success in a Harlem nightclub and thoroughbred horse breeding.
However, his most iconic roles and biggest checks came from his appearances. As mentioned above, Chamberlain was a supporting character in Conan the Destroyer. But he also appeared as himself in various ads from top brands, from American Express to Le Tigre Clothing to Foot Locker.
The year before Chamberlain died, he signed on Northern Cinema House Entertainment to help produce his biopic. Chamberlain's contract included him in the story-writing process to offer him creative control on the project. Unfortunately, the project was never completed.