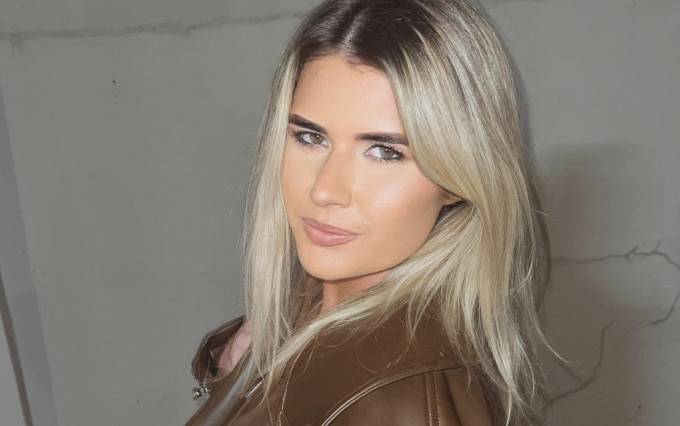 Holly-Daze Coffey is an Australian surfer-turned-adult star who is best recognized as one of the Coffey siblings. The former world number 25 surfer made headlines in September 2021 when she and her elder sister Ellie-Jean Coffey launched an Onlyfans-like monthly subscription-based adult website where the sisters upload erotic content and the users can unlock the content by taking a subscription that costs a few dollars monthly. Holly-Daze had an Instagram account with more than a million followers before it was taken down by Instagram after it received complaints from users. Her alternate Instagram account has over 200k followers.
Holly-Daze Coffey Biography
Birth Name
Holly-Daze Coffey
Nick Name
Holly
Born
February 24, 1998
Age
24 years old
Birth Place
Queensland, Australia
Birth Sign
Pisces
Profession
Model, Professional surfer, Adult film actress
Nationality
Australian
Ethnicity
She's of English descent.
Family Details
Holly-Daze Coffey is the daughter of Jason Coffey and his wife Kym Coffey. Both her parents were surfers and due to their profession, they lived in various places across Australia. She has seven siblings – Ellie-Jean Coffey, Instagram Star, model, and surfer, Bonnie-Lou Coffey, Instagram star, Ruby-Lee Coffey, model and surfer, Jackson Coffey, Instagram star. She also has two more siblings.
Education
She was homeschooled
Residence
Australia
Height
5 feet 6 inches or 168 cm
Body Build
Slim
Hair Color
Blonde
Eye Color
Blue
Sexuality
Straight
X-rated Website
In September 2021, Holly-Daze Coffey launched her own adult subscription-based website, which is similar to Onlyfans alongside her sister Ellie-Jean Coffey. The website offers x-rated content to subscribers, including solo acts, private chat sessions, and more. Her popularity quickly soared when publications picked up the news and published it on their platforms. Although the sisters were criticized for their moves, they were overwhelmed by the support they received from the family and fans. "It's been very much the same as everything else I have ever done in my life; most people love it, and some people hate it," she said to a daily.
Holly-Daze Coffey Facts
Following in the footsteps of her parents, she began surfing at a very young age and started competitive surfing when she was around 13 years old.
Growing up, she also played soccer and skateboarding.
She won the title of Under-14 North Coast Regional Champion in 2009.
As a professional surfer, she was sponsored by brands like Billabong, Brandon Boards, Braking Wax, and Von Zipper.
In 2011, she placed 1st at the ASR Australian Junior Surfing competition.
Holly-Daze Coffey competed in various surfing competitions, including the World Surf League. She played competitive surfing between 2012 and 2017.
Holly-Daze joined the new trend of athletes across the world being involved in making x-rated content for money.
She previously had an Instagram account with 1.1 million strong followers which Instagram deleted after it received complaints from users.