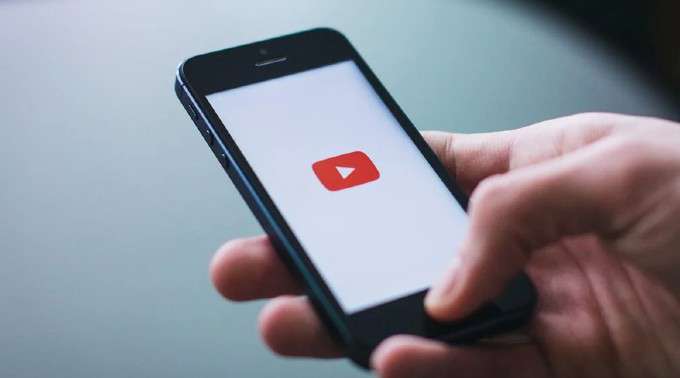 Step into the vibrant, pulsating heart of the gambling world without leaving your living room. Welcome to "Winning with YouTube: The 10 Best Casino Channels for Gambling Enthusiasts," a comprehensive guide that catapults you straight into the thrilling realm of virtual casinos. Whether you're a high-roller or a novice dipping your toes into the gambling scene, this article serves as your ace in the hole, curating the crème de la crème of casino YouTube channels. Expect to uncover hidden gems, engage with seasoned professionals, and glean invaluable insights from their expert strategies and reviews. This is not just about placing bets and spinning reels; it's about transforming the way you perceive and interact with the intoxicating world of gambling. So, buckle up and prepare to embark on an exhilarating journey that promises to redefine your gaming experience. Let the games begin!
1. Hustler Casino Live
Hustler Casino Live, a dynamic YouTube channel, is your front-row ticket to top-tier poker action straight from the heart of Los Angeles. With a staggering 13,44,75,068 views and an impressive subscriber base of 2.97 lakh subscribers, this channel has cemented its place as a premier destination for poker enthusiasts worldwide.
Boasting a diverse library of 924 videos, Hustler Casino Live offers viewers an immersive journey into the world of poker. The channel skillfully covers a broad spectrum of poker-related topics, consistently delivering content that both enlightens and entertains. From thrilling poker tournaments that keep you on the edge of your seat to insightful highlights from Texas Hold'Em, every video is a masterclass in the art of poker.
High-stakes cash games are also a staple on the channel, offering viewers a glimpse into the intense world of big-money poker. Additionally, the live streams of poker games provide an authentic, real-time gaming experience that transports viewers right into the heart of Hustler Casino.
2. NG Slot
With over 4.85 lakh subscribers, it's a treasure trove of exciting content for those who love the thrill of the slot machine. The channel's extensive library of 5K videos, which have collectively amassed an impressive 45,44,02,140 views, offers a wealth of knowledge and entertainment.
The charismatic host, NG Slot, travels the country visiting various casinos and sharing his real-life experiences with viewers. His videos range from average betting games to high-limit nail-biters, providing a diverse array of content to cater to all tastes. What sets this channel apart is its authentic portrayal of casino gaming. NG Slot posts both wins and losses, ensuring viewers get a realistic understanding of gambling rather than the illusion of constant victories.
Moreover, NG Slot is not just about showcasing the thrill of the game. It's also a resource for learning strategies and tips to maximize your chances of winning. From advice on selecting the right slots to strategies for landing the biggest hand-pay jackpots, the channel provides invaluable insights for both seasoned gamblers and novices alike.
3. SDGuy 1234
SDGuy 1234 is a vibrant YouTube channel that has successfully carved out a niche in the world of casino gaming. The channel, hosted by the charismatic Brian (also known as SDGuy), boasts a significant following of 1.64 lakh subscribers, and its content has collectively amassed an impressive 19,16,13,749 views.
The channel's extensive library of 7.8K videos offers viewers a front-row seat to the exciting world of casino gaming, focusing primarily on slot machine bonuses and max bet bonuses. The host's adventures in the casinos of Las Vegas are showcased in an engaging and relatable manner, enabling viewers to experience the thrill of the casino without leaving their homes.
What sets SDGuy 1234 apart is its authentic portrayal of the casino experience. The channel doesn't shy away from showing the highs and lows of gambling, providing a realistic insight into the world of slots and casinos.
4. TheBigPayback – Slot Machine Videos
With over 1.42 lakh subscribers and a staggering 13,53,66,960 views across its library of 3.2K videos, this channel offers an engaging peek into the exhilarating world of slot machines.
Hosted by Tim, a passionate gamer, the channel features exclusive footage of him playing real slot machines at casinos. His jackpot handpays are a particular highlight, offering viewers the thrill of witnessing big wins. Some of Tim's favorite slots include Lightning Link, Huff N' Puff, and Wonder 4 Gold Boost, but his content also regularly showcases brand-new machines, providing a fresh and diverse array of gaming experiences.
What sets TheBigPayback apart is its commitment to both entertainment and education. Not only do viewers get to share in the excitement of Tim's gaming sessions, but they also learn about the unique features of each game. Tim provides a detailed written description and commentary for each video, enhancing the viewing experience with his insights and expertise.
From high-limit slots to bonus rounds and jackpots, TheBigPayback – Slot Machine Videos encapsulates the thrill of casino gaming. It's a must-watch channel for anyone interested in gambling, casino jackpots, and the electrifying journey of chasing big wins.
5. Mr. Hand Pay
With an impressive 3.25 lakh subscribers and a total of 6,90,22,012 views across its collection of 1.7K videos, it's a hub for casino enthusiasts seeking thrilling gameplay and valuable insights.
The channel primarily focuses on high-limit slot machine play, showcasing the exhilarating highs of big wins and massive jackpots. But Mr. Hand Pay doesn't just stop there. It also features a diverse range of other casino action, offering viewers a comprehensive look at the world of high-stakes gambling.
In addition to showcasing thrilling gameplay, Mr. Hand Pay also provides practical advice on how to maximize your chances of winning slots. This blend of entertainment and education makes it a valuable resource for both seasoned gamblers and those new to the game.
6. SC Slots
With a remarkable viewership of 3,83,27,634 views spread across 1.2K videos and a devoted subscriber base of 85.7K, it's a go-to source for fans of casino gaming.
Hosted by Sam and Chris, a fun-loving couple with a shared passion for slot machines, the channel offers an engaging mix of entertainment and big wins. Their videos take viewers along on their casino adventures, capturing exciting jackpot chases and major wins on various slot machines.
In addition to showcasing their gameplay, Sam and Chris also provide bonus win content, adding an extra layer of excitement to their videos. Their infectious enthusiasm and knack for capturing big wins make SC Slots a hit with fans.
7. The Slot Museum – Slot Machine Videos
The Slot Museum – Slot Machine Videos is an engaging YouTube channel that has successfully gathered a community of 60K subscribers. With an impressive library of 957 videos, the channel has racked up over 455 million views, a testament to its popularity among casino enthusiasts. The content primarily features thrilling jackpot and handpay videos, alongside exciting chronicles of their Las Vegas adventures. From showcasing top slot machines to timeless gambling and gaming experiences, the channel caters to the interests of Vegas slot fanatics. Whether you're a high-limit gamer or simply enjoy the thrill of the casino, The Slot Museum – Slot Machine Videos is a channel worth subscribing to.
8. Jackpot Jackie Slots
With a subscriber base of 32.6K and a collection of 253 videos, the channel has amassed over 2.34 million views. The vivacious host, Jackie, takes viewers on a thrilling journey through casino floors, focusing on winning big jackpots, max betting strategies, and revealing the truth behind pokie slots. Fans can also gain insights into the world of Las Vegas slot machines and learn how to play Blackjack. So, if you're up for an exhilarating ride through the world of casinos and dream of hitting the big jackpot, Jackpot Jackie Slots is the channel to subscribe to. Lights, camera, slots – let the games begin!
9. ChicoTwins
With an impressive subscriber base of 93.4K and a library of 388 videos, ChicoTwins has carved a niche for itself as the definitive YouTube channel for casino enthusiasts. Garnering over 242 million views, this channel provides a treasure trove of content on slot machine games and casino strategies. From showcasing the highest hand pay wins to unraveling advanced roulette strategies, ChicoTwins delivers an immersive Las Vegas experience right to your screens. Whether you're looking to maximize your winnings or simply enjoy live online blackjack and roulette games, this channel is your gateway to the electrifying world of casinos. Tune into ChicoTwins and get ready to strike it rich!
10. Cowboy Slots
Boasting a community of 1.85 lakh subscribers and a collection of 395 videos, Cowboy Slots has firmly established itself as a leader in slot and casino education on YouTube. With over 214 million views, the channel offers a wealth of information, all free, with no classes or courses to buy. Led by former casino employees, techs, experts, and even those currently and retired from the industry, Cowboy Slots provides valuable insights into slot play and budget management. It's not just about playing, it's about understanding the game and making the most out of it. Beyond the casino world, Cowboy Slots also delves into the latest trends in technology and video game culture, making it an entertaining and informative platform for gaming enthusiasts. Welcome to the fun world of learning with Cowboy Slots!