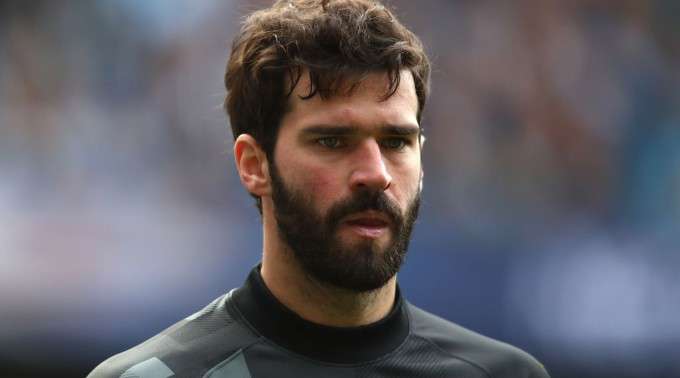 Goalkeepers are often one of the primary determinants of whether their teams will win. Goalkeeping comes with a lot of pressure as goalkeepers attract much criticism because their errors can cost their team.
The football field has witnessed many great goalkeepers capable of picking perfect passes. Compiling a list of the best goalies is hard since most of them are great. We have, therefore, made a list based on goalkeepers' long-term success.
Alisson Becker
Allison has been Liverpool's goalkeeper since 2018 when the club spent roughly £70m on him. He joined the club from AS Roma, and his transfer fee is considered the highest ever, making Allison the world's most expensive goalkeeper.
Allison, who is often seen in expensive goalkeeper gloves, excellently plays his role. He has enabled Liverpool to win the European Championship and Premier League. Considering his performance, he's worth the money.
He has represented Brazil at various levels, like the FIFA World Cup in 2022 and 2018 and the Copa América in 2021, 2019, and 2016. He won the Copa América tournament in 2019, the same year he was named Brazil's best goalkeeper.
Thibaut Courtois
Courtois is the current goalkeeper for Real Madrid, and he tops our list as one of the most famous goalkeepers in the football arena. He won the Yashin Trophy in 2022, an award presented to the best-performing goalkeeper by France Football.
He also serves as the goalkeeper for Belgium's national football teams. He has won several major awards at the club level, including the 2022 Champions League Award for being the man of the match.
Watching Courtois do his thing between the two sticks feels like he has been a goalkeeper for years, but that's not the case. He is around 31, so you can expect to see more of him at the goalpost.
Ederson Santana de Moraes
Ederson is the goalkeeper for Brazil and Manchester City. He was signed to Manchester City from Benfica in 2017 for £35million. Ederson is excellent with the ball, and some fans argue he can easily play as a midfielder.
It likely does him a disservice that most people seem to be attracted more to what his feet do than his hands. Ederson has collected several trophies for Manchester City, including five Premier League titles.
The 2022/2023 saw Ederson rise to the occasion during the Champions League. He made heroic stops Inter Milan and Real Madrid, enabling the Club to win its first-ever Champions League title.
Marc-Andre terStegen
Mark-Andre acts as Germany and Barcelona's goalkeeper. He had one of his best moments at Barcelona during the 2022-2023 La Liga season, conceding 18 goals and stopping 26.
He has an impressive resume, with five Copa del Ray titles and five La Ligas. He was also Barcelona's goalkeeper in 2015 when it won the Champions League.
Gianluigi Donnarumma
The goalkeeper for Paris Saint-Germain F.C., Gianluigi, is one of the most famous and skilled goalkeepers today. From an early age, when he joined AC Milan, one could tell that this goalkeeper was destined for the top spot.
Gianluigi racked up over 250 appearances for AC Milan before his free transfer to PSG in 2021. He won his first league for PSG that same year in Ligue 1.
Still, in 2021, he won the Yashin Trophy. He was also named Serie A's Best Goalkeeper of the Year and the International Federation of Football History & Statistics (IFFHS) World's Best Goalkeeper.
Big and strong, Gianluigi is no doubt a classic throwback to the old-school goalkeepers compared to the modern-era ball-playing equivalents. He uses his physique to good effect when stopping the ball, and watching him is thrilling.
Emiliano Martinez
Emiliano is the goalkeeper for Aston Villa and Argentina. He is famous for many achievements, including winning the Golden Glove and being the Best Goalkeeper of the FIFA World Cup Award for enabling Argentina to win the World Cup.
The goalkeeper has also played for Arsenal in the past. However, his current goalkeeping skills reflect his dedication to compensating for the lost time.
His efforts bore fruits when he was rewarded as the Player of the Season for his outstanding maiden campaign. He's also celebrated for his penalty-saving antics crucial in Argentina's successes.