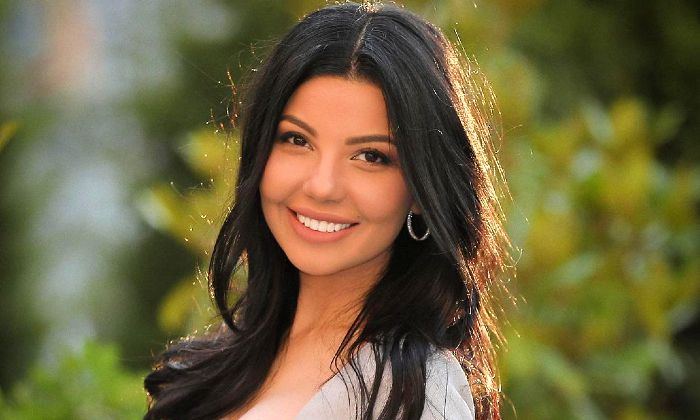 Shahzoda is a popular singer and actress from Uzbekistan who has achieved a tremendous amount of success in the pop industry. She has become influential in her home country and is credited with a string of successful albums like Bor Akan, Baxt boʻladi, Keragimsan, Baxtliman, and Assalomu Alaykum.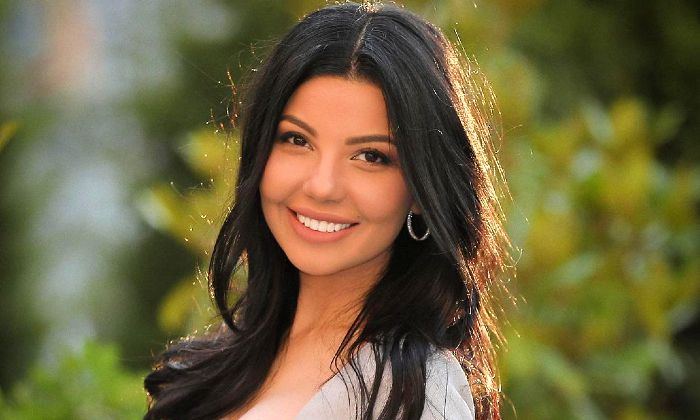 With a number of hit tracks to her credits, she is considered to be one of the leading artists in Uzbekistan's contemporary music. Aside from her singing, Shahzoda is also known for starring in such movies as Hayotim orzusi (2011), Mehrgiyo – Margiya (2012), and Scorpion (2018).
Shahzoda Biography
Birth Name
Zilola Bahodirovna Musayeva
Nickname
Shahzoda
Date of Birth
July 28, 1979
Place of Birth
Fergana, Uzbek SSR, Soviet Union
Age
42 years old
Sun Sign
Leo
Ethnicity
Uzbek
Height
5 feet 7 inches or 170 cm
Weight
56 kg or 123 lbs
Body Build
Slim
Eye Color
Black
Hair Color
Black
Sexuality
Straight
Profession
Singer, Actress
Nationality
Uzbekistan
Residence
Tashkent, Uzbekistan
Distinctive Features
Plump lips
Slender figure
Early Life: Family and Education
Shahzoda was born in the family of a philologist and Doctor of Philosophy. Though she was born in Fergana, Uzbekistan, she ended up moving to Moscow with her family when she was a small child. She spent almost a decade there before returning to her hometown of Tashkent and launched her career.
From an early age, Zilola studied vocals. Though it is not known if she ever completed a degree, Shahzoda went to college where she recorded her first album as part of the Zhonim group, organized by the famous composer Vagif Zakirov.
Shahzoda Personal Life
When it comes to Shahzoda's personal life, it is known that she is married to Ravshanbek Yuldashev with whom she has two children: Halid and Salih.
Career Breakthrough
Shahzoda started her career strictly as a singer during her late teen years. Before going on solo, she was a part of the pop band Jonim. She dropped her first single "Bor ekan" in 2002, which was a huge hit, and that same year, she released her debut album with the same title. The album emerged as one of the top-selling albums of that year.
She continued her success with her consecutive albums that made her one of the versatile singers of her time. Since then, she has gone to make quite an impact on the pop industry and has earned a millions of fans on social media.
During her career, she released 12 albums: Bor Akan, Bakht buladi, Keragimsan, Bakhtliman, Assalomu Aleikum, Sevgi bor, Unutmadim, Tilayman, Qora koʻzlaring, Bu muhabbat, Sen menga kerak and Rahmat hayot.
She's diversified herself big-time. Apart from being a successful singer, Shahzoda has also featured in films as well. She played the main role of the girl Sevinch in the film Sevinch and went on to play major roles in films; Sarvinoz, Fotima and Zuhra, and Zumrad va Kimmat.
Social Media Reach
As a passionate and talented singer, Shahzoda has made a career for herself that would make women of her age envy. She can be found on Instagram @shahzodasinger, where she has over 4.5 million followers. On Twitter, she's got over 180 thousand followers. Her Facebook page has amassed over 175 thousand followers while her eponymous YouTube channel has garnered nearly half a million subscribers.
Shahzoda Net Worth
The Uzbek singer has enjoyed much of her career in the spotlight. Having accomplished a lot in her two-decade-long career, she has made a fortune out of her singing career. According to sources, Shahzoda's net worth is estimated to be over 5 million US dollars.
Shahzoda Facts
She earned the "Image of the Year" and "Best Singer of the Year" nominations in 2003.
In December 2011 Shahzoda was recognized as "The Best Artist in Central Asia and Caucasus" at Big Apple Music Awards held in New York City.
In 2013, she represented Uzbekistan in the Türkvizyon Song Contest with the single "Medlenno."