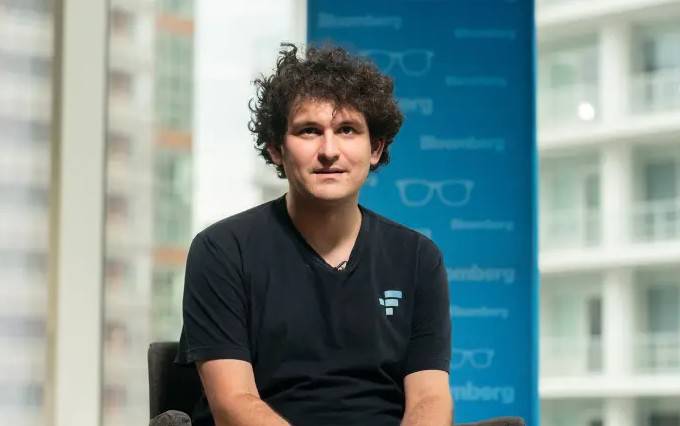 Sam Bankman-Fried is an American entrepreneur and investor, probably best known as the founder and former CEO of FTX, a cryptocurrency exchange. A self-made former billionaire, Bankman-Fried was once hailed as the "King of Crypto", and has been over the news lately after the collapse of his company FTX, leading to filing for bankruptcy. Amid the crisis, his net worth plunged from around $10 billion to roughly $900 million, losing all the fortune that he has built over time. Incorporated in 2019, FTX has since become one of the largest crypto exchanges in the world at a $32 billion valuation after Series C funding that happen in January 2022. Prior to the FTX crisis, Bankman-Fried was one of the richest people in the crypto market with an estimated net worth of over $16 billion and was named one of the 100 wealthiest people at only 30 years old by Forbes. In less than a week, the empire that he built over the years was ripped apart and his wealth was almost wiped out. He has been an inspiration to millions of people who have been into crypto and has achieved a lot of success at a relatively young age, thanks to his entrepreneurship goals. Apart from FTX, he also co-founded Alameda Research, a quantitative trading firm with Tara Mac Aulay in 2017. He has over a million followers on Twitter.
Sam Bankman-Fried Biography
Birth Name
Samuel Bankman-Fried
Nick Name
SBF
Born
March 6, 1992
Age
30 years old
Birth Place
Stanford, California, United States
Birth Sign
Pisces
Profession
Entrepreneur, Investor
Nationality
American
Ethnicity
Family and Education
Born into a well-educated upper-middle-class family in California, Bankman-Fried enjoyed the perks of being raised in an affluent household. His parents, Barbara Fried and Joseph Bankman were both lawyers and professors of Law and Business at Stanford Law School, the law school of Stanford University. He has a younger brother named Gabriel 'Gabe' Bankman-Fried, who is also a trader.
He studied at Crystal Springs Uplands School, one of the best schools in Hillsborough, California. He was good at maths right from childhood and even got the opportunity to attend the Canada/USA Mathcamp, a summer program for mathematically talented students while in high school. After high school, his parents put him in the prestigious Massachusetts Institute of Technology in Cambridge, Massachusetts. He graduated from the college in 2014 with a Bachelor of Science degree in physics and a minor in mathematics.
Residence
Nassau, New Providence, The Bahamas
Height
5 feet 8 inches or 173 cm
Body Build
Average
Hair Color
Dark Brown
Eye Color
Light Brown
Sexuality
Straight
Personal Life
Career Overview and Net Worth
After graduating from Massachusetts, Sam Bankman-Fried got his start as a trader at Jane Street Capital, where he specialized in arbitrage trading strategies focused on exchange-traded funds. After working there for three years, he quit his job and co-founded Alameda Research, a quantitative trading firm along with Tara Mac Aulay, after he realized that there is a lot of scope in the crypto market as a lot of money flows into crypto. He served as the CEO of the company until 2019, when he founded FTX, a cryptocurrency derivatives exchange in April 2019.
FTX soon became one of the market leaders in crypto trading, and in 2021, two years later into service, it became the second largest crypto exchange in the world by trading volume, trailing behind Binance. The company had over a million customers trading on the platform and handled a single-day trading volume of $10 to $15 billion before the meltdown and Bankman-Fried made some serious money, mostly digital assets, very quickly that he secured a spot in the global billionaire's club. As one of the youngest members of the club, he had an estimated net worth of over $17 billion (according to Forbes), which put him at number 41 in the Forbes 400 list in early 2022.
As the crypto market began to fall apart after it saw an unprecedented rise in 2022, Bankman-Fried's wealth began to plunge as his fortune was estimated based on the stocks he had in FTX. A leaked document (balance sheet) from Alameda in November 2022 showed that the company was in deep trouble and so was FTX. Customers who were trading on FTX started to take out billions of dollars from the platform at a rapid pace, leading the company to close withdrawals. Bankman-Fried knew it was coming as he was forging the company books with false data but even the bailout plan from Binance couldn't help Bankman-Fried in any way as Binance withdrew its offer the very next day after it found some billions missing in the company books. With no help from outside, FTX filed for Chapter 11 bankruptcy in the USA and Sam Bankman-Fried lost all his wealth amid the FTX meltdown. He even listed his 5-bedroom Bahamas penthouse for sale for $40 million.
Sam Bankman-Fried Facts
He is an avid gamer.
He can be seen in shorts, a T-shirt or hoodie, and untied shoes on any day.
As an investor, Bankman-Fried has invested over $500 million into start-ups and venture capital firms.
He's a staunch supporter of the Democratic party and has donated some $40 million during the 2021-22 US elections.
Sam Bankman-Fried was featured in Forbes' 30 under 30 lists in 2021 and 2022, respectively.