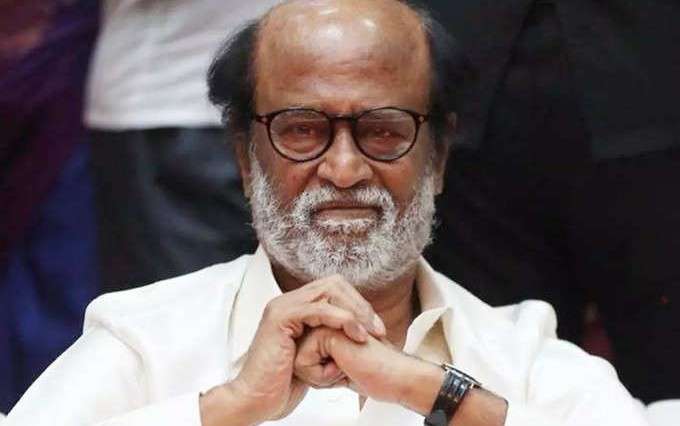 Rajinikanth Net Worth: Rajinikanth is one of the most popular and influential film personalities in India, who is also a philanthropist and a cultural icon. He is well noted for his exceptional contributions to Tamil Cinema, and in fact, he is much more than just an actor, an international icon, and the most commended celebrity.
Despite his stardom, Rajinikanth is a very simple and spiritual person, who has an estimated net worth of $150 million in 2023. Rajinikanth makes most of his money from films, businesses, and personal investments. Check out Rajinikanth's Net Worth, Annual Income, Wiki, Bio, Age, Affairs, Family, House, Cars, and Recent Events.
Rajinikanth Biography and Family
Rajinikanth was born on 12 December 1950, in Bangalore to a Marathi father and mother. He is the youngest of four siblings in a family consisting of two elder brothers and a sister. He grew up in Hanumantha Nagar in Bangalore.
He got enrolled in Gavipuram Government Kannada Model Primary School and his brother enrolled him at the Ramakrishna Math, a Hindu monastery set up by Ramakrishna Mission. It was during this time he developed an interest in acting, which persuaded him to take up an acting course at Madras Film Institute.
In between, he worked as a bus conductor in Bangalore Transport Service (BTS) before he joined the film institute.
Rajinikanth Career
K. Balachander perceived his acting skills when he was performing a stage play at the institute that advised him to learn Tamil. It was KB, who later introduced him in his film Apoorva Raagnagal in a small role. The film grabbed everyone's attention and went on to win three national awards. Movie lovers lauded his performance in the film, earning him a prominent role in Moondru Mudichu.
At the very beginning of his career, Rajinikanth had to take up an antagonist in quite a lot of films, but his strong on-screen presence and charisma gradually earned him lead roles. He effectively utilized all the offers that knocked on his doors winning the likes of the people.
Rajinikanth became a prominent and marketable actor of Tamil Cinema in the nineties and is still dominating the film industry. He is the highest-paid actor in Tamil Cinemas and has been listed in Forbes' Most Influential Indian of the Year in 2010 and also listed as the highest-paid actor in Asia.
Rajinikanth has received numerous awards and mentions during his film career, including six Tamil Nadu State Film Awards and the prestigious Padma Bhushan for his phenomenal contributions to Indian Cinema. His popularity has been attributed to "his uniquely styled dialogues and idiosyncrasies in films, as well as his political statements and philanthropy".
Almost every film of Rajinikanth has punchlines delivered by him in an inimitable style, and these punchlines often have a message or even warn the film's antagonists. These dialogues are usually fabricated to create new ones or even taken in a comical way but do not fail to create a sense of entertainment among viewers. Rajinikanth is also the only Indian actor to be featured in the Central Board of Secondary Education (CBSE) syllabus, in a lesson titled From Bus Conductor to Superstar.
Rajinikanth has had a significant role in politics since the 90s. He had only once directly offered support to DMK and its alliance in 1996 constituency assembly polls and the alliance won the election by a huge margin. He has relentlessly maintained diplomatic silence about his entry into politics.
Rajinikanth Net Worth
In a recent fans meet, he stressed that he will foray into politics when God wants him to do so. But the recent developments suggest that he will likely launch his own political party in December 2017, on the occasion of his birthday. It is said that he is currently discussing his party's agenda, flag, and other things with friends and the legal team, and an official announcement regarding the same is expected soon.
According to Naman Ramachandran, the author of Rajinikanth: The Definitive Biography, most of Rajinikanth's philanthropic activities went unpublicized because he did not want them to be so. Rajinikanth married Latha Rangachari, a student of Ethiraj College for Women, who interviewed him for her college magazine. The marriage took place on 26 February 1981, in Tirupati, Andhra Pradesh. The couple has two daughters named Aishwarya Rajinikanth and Soundarya Rajinikanth. Latha runs a school named "The Ashram".
Rajinikanth lives in a lavish house in Chennai that has sophisticated interiors with glass walls, elegant furniture, and a plush ambiance. The house is now worth more than INR 35 crore. He owns several real estate properties on the outskirts of Chennai and Pune. Though he is considered a superstar, he owns only three cars, including a Range Rover, a Bently, and a Toyota Innova.
Rajinikanth Quick Facts
Name: Rajinikanth
Birth Name: Shivaji Rao Gaekwad
Nick Name: Superstar, Thalaivar
Occupation: Actor, Film Producer, Writer
Date of Birth: December 12, 1950
Birth Place: Bangalore, Karnataka, India
Sun-sign: Saggitarius
Father: Ramoji Rao Gaekwad
Mother: Jijabai
Siblings: Satyanarayana Rao and Nageshwara Rao (Brothers), Aswath Balubhai (Sister)
Spouse: Latha Rajinikanth
Children: Soundarya Rajinikanth, Aishwarya R. Dhanush
Nationality: Indian
Religion: Hindu
Height: 5 feet 8 inches, 173 cm, 1.73 m
Weight: 74kg
Hair Color: Black with White
Eye Color: Brown
Net Worth: $150 Million
Awards: Padma Vibhushan, Padma Bhushan