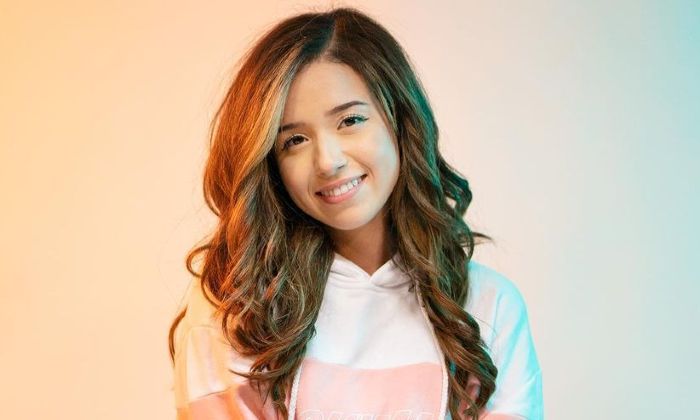 Born Imane Anys, Pokimane is a gamer, Twitch steamer, and internet sensation. She's probably best known to the world for live-streaming games on her Twitch as well as on her YouTube channel, especially her Fortnite and League of Legends. She has gained millions of followers across these platforms. Besides running three YouTube channels, Pokimane is also a member of the popular YouTube channel, OfflineTV. She won the Twitch Streamer of the Year at the 10th Shorty Awards.
Pokimane Biography
| | |
| --- | --- |
| Birth Name | Imane Anys |
| Nickname | Pokimane, Pokimanelol, Amy |
| Date of Birth | 14 May 1996 |
| Place of Birth | Morocco |
| Age | 26 years old |
| Sun Sign | Taurus |
| Ethnicity | Canadian and Moroccan |
| Height | 5 feet 3¾ inches or 162 cm |
| Weight | 53 kg or 117 lbs |
| Body Build | Slim |
| Eye Color | Dark Brown |
| Hair Color | Dark Brown |
| Sexuality | Straight |
| Profession | YouTuber, Twitch Streamer |
| Nationality | Canadian and Moroccan |
| Residence | Los Angeles, California, U.S. |
| Distinctive Features | Facial features |
Early Life: Family and Education
Though Pokimane is pretty much open about her professional endeavors, she is quite the opposite when it comes to her personal life. She hasn't shared anything about her family and her early life except that she has a sister with whom she spent the major part of her life.
Born in Morocco, she ended up moving to Canada with the family when she was a small child. There she attended Sir Winston Churchill Secondary School, an International Baccalaureate school located in Vancouver, British Columbia. Following her graduation, she enrolled at McMaster University to study Chemical Engineering but dropped out before completing her degree to pursue her streaming career full time.
Pokimane Personal Life
Regarding her private life, Pokimane has no visible relationship ties with anyone, at least, we know of. There are no credible sources to confirm the existence of a potential significant other, as well as a lack of evidence on any of her social media profiles. Even if she has a boyfriend, she's doing an exceptional job of protecting that aspect of her life from the public eye.
Twitch and YouTube
Pokimane developed some early interest in gaming and began to pursue her dreams when she was just 17 years old. She started off with Twitch streaming and later branched out to YouTube. She makes videos covering a wide range of topics with a primary focus on gaming.
On Twitch, she is best known for streaming games like League of Legends and Fortnite, though she stopped streaming the latter around March 2019. Since she started her Twitch streaming, she's attracted an audience of over 7 million followers, in addition to millions of followers on Instagram, Twitter, and Facebook, respectively.
Currently, Pokimane runs three YouTube channels, where she has 7.5 million subscribers across three channels. Her other proudest career moment was when she landed a role in the film Free Guy, directed by Shawn Levy.
With so many accomplishments, Pokimane is a force to be reckoned with. She has garnered so much attention for herself at such a young age. She has successfully turned her passion into a full-time career that makes her an admirable role model for people all over the world.
Pokimane Net Worth
These days, brands find it an easy, cost-effective way to promote their products through online influencers rather than spending thousands of dollars on commercials and print ads. The more followers one has, the more likely you are to get big bucks.
So, Pokimane is basically an online influencer, which means that she makes a huge deal of money through brand collaborations, partnerships, and sponsored content. In addition, she also earns money in the form of YouTube ad revenue. Collectively, all of her works have helped her gain a net worth of around $500 thousand dollars.
Pokimane Facts
Her favorite food is spaghetti.
Her favorite color is blue.
In 2018, she appeared on YouTubers React.
In 2018, Twitch directly partnered with Poki and named her as one of 15 ambassadors for the 2018 iteration of their TwitchCon event.
That same year, she won the Shorty Award for best Twitch Streamer because of the insane growth of her channel.
She was featured on two episodes of Marshmello's series Cooking with Marshmello and Gaming with Marshmello.
She has her own Fortnite emote.
Pokimane has an ASMR YouTube channel called Poki ASMR.
Poki was named a featured honoree in the 2021 Forbes "30 Under 30" under the category of "Games", which noted her prominence as the largest female streamer on Twitch and as one of the founders of OfflineTV.
Anys signed again with Twitch in February 2022.
In 2022, she was named the Best Streamer at the Canadian Game Awards and won the Legacy Award at The Streamer Awards.