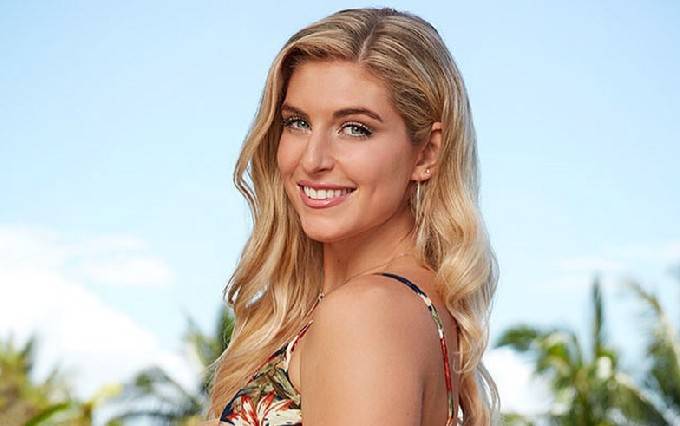 Meghan Pilkington is a fitness freak and speech pathologist from Long Island who caught the spotlight after being cast in season 4 of USA Network's reality-TV dating show, Temptation Island. The dating show is one of its kind where singles and couples live together in a lavish house built specifically for the show in Hawaiian islands. The couples are tested if they are able to take the relationship through the end and survive the show together or they fall to the temptation of the singles.
Pilkington is one such contestant who describes herself as "athletic, competitive and a self-proclaimed nerd" is on the show with hopes of finding the right partner. With some 50 thousand followers on Instagram, the perfectly shaped cutie is already making a splash. Here's everything you need to know about Temptation Island star Meghan Pilkington.
She's 23 years old
Meghan Pilkington is just 23 years old. She has managed to keep every aspect of her personal life including the details of her birthday, parents, and early life out of the spotlight.
She's from New York
The pretty young woman currently resides in Long Island where she has spent her entire life, being raised along with her siblings. She is originally from the southern part of the town called Massapequa.
She hold a Master's Degree
Meghan Pilkington is not only gorgeous but is full of brains. Though she's in her early twenties, she has already finished her Master's degree in Speech-Language Pathology/Pathologist from the State University of New York College at Buffalo.
Meghan attended Plainedge Senior High School and went on to earn her Bachelor's degree in communication science and disorders from SUNY New Paltz.
According to her Linkedin page, she currently works as a Speech-Language Pathologist at ​​Cold Spring Hills Center for Nursing and Rehabilitation.
She's Single
The New Yorker is currently single and hasn't found love in someone yet. She has had some serious relationships in the past, however, nothing went on well for her. No doubt that Meghan is on a quest to find the love of her life on the dating reality show.
She has a Huge Social Media Following
Aside from her professional career, Meghan has taken a stab in reality shows. Temptation Island is her first reality show and she's already a fan favorite of the show. She has a huge following on Instagram with over 50 thousand followers, thanks to the bikini photos she uploads to her page. She has modeled for some brands like Shein and she loves bikinis which are evident from her Instagram page. There is no doubt that Meghan's career will continue to flourish as she reaches even more of her goals.