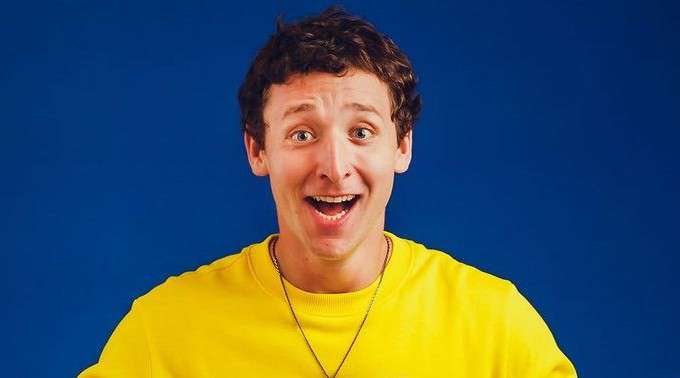 Julius Dein is an English magician and social media sensation based in London, who has captivated millions of fans around the globe with his mesmerizing tricks and pranks. With an innate ability to blend spellbinding illusions with relatable humor, Julius has redefined the art of magic for the digital age. He started off as a magician at age 9, performing in the streets, and has now become one of the world's most recognized magicians. He has garnered more than 75 million followers across social media platforms and has been featured in various international publications like Forbes, Business Insider, and Good Morning Britain. As a famed magician, he has performed at celebrity birthday bashes like Drake, Lionel Messi, Jeff Bezos, Stephen Hawking, and Post Malone. This biography delves into the various facets of his life, from his humble beginnings to his soaring success as a magician, entertainer, and social media sensation.
Julius Dein Biography
Julius Dein was born on April 23, 1994, in London, England, United Kingdom. According to his birthday, he is 29 years old, as of 2023.
| | |
| --- | --- |
| Birth Name | Julius Dein |
| Nickname | Julius |
| Born | April 23, 1994 |
| Age | 29 years old |
| Place of Birth | London, England |
| Zodiac Sign | Taurus |
| Ethnicity | English |
| Profession | Magician, Social Media Influencer |
| Nationality | British |
| Religion | Christianity |
| Relationship Status | In Relationship |
| Girlfriend | Estelle Berglin |
| Married | Not Married |
| Residence | London, England |
| Net Worth | $2.47 Million |
| | |
Family and Early Life
Julius Dein was born on April 23, 1994, in London, England, to English parents. While not much is known about his parents or his siblings, he was raised by his mother, Lee Dein, alongside his three siblings – two sisters and one brother. His mother is a handwriting specialist who is the founder and creator of the Magic Link Handwriting Programme. His father's name is Jeremy. It appears that his parents divorced when he was young and he and his siblings were raised by his mother.
From a young age, he demonstrated a natural inclination towards magic tricks and would often be found practicing card tricks and performing them to his friends and family. His mother recognized his exceptional talent and encouraged him to pursue his dreams, providing unwavering support throughout her journey. This early passion set the stage for his remarkable journey into the world of magic.
He attended JFS (Jewish Free School) in Kenton, Northwest London, and then earned a degree in International Relations at King's College London. He graduated from King's College in 2016. As a part of his degree, he went to the University of California, Los Angeles, through an exchange program, where he honed not only his magical skills but also built a website to promote himself.
Julius Dein Girlfriend
Julius Dein met his girlfriend Estelle Berglin in the early 2010s and they began dating in 2014. She is a social media influencer and model based in Sweden.
He was in a relationship with Amber Doig-Thorne in the past.
Body Measurements
| | |
| --- | --- |
| Height | 5 feet 7 inches or 170 cm |
| Body Build | Athletic |
| Hair Color | Dark Brown |
| Eye Color | Green |
| Sexuality | Straight |
Career and Net Worth
Julius began his career during his teenage years with simple tricks and illusions he learned from books and online resources. After graduating from college, he decided to pursue magic full-time, and his bold decision to take his magic to the streets truly set him on a unique path.
As he continued to refine his craft, Julius's street performances caught the attention of onlookers and soon began to amass a small but dedicated following. The combination of his raw talent, relatable charm, and the element of surprise garnered widespread interest, setting the stage for his transition to the digital realm.
He gained recognition by sharing his magic tricks on short video-sharing social media platforms, such as Vine and Instagram. As his online following grew, Julius transitioned to YouTube, where he continued to expand his reach and captivate a global audience. He is best known for his spellbound magic tricks and pranks which helped him cultivate a massive fan following across social media platforms. He now boasts more than 75 million followers on all social media platforms combined.
Julius is also been a member of the exclusive Magic Circle society. He has performed viral magic stunts at celebrity birthday bashes for stars like Drake, Lionel Messi, Jeff Bezos, Stephen Hawking, and Post Malone. He has also been featured across Forbes, Business Insider, Good Morning Britain, Fox News, and the Steve Harvey Show.
Julius Dein's unique blend of digital content creation, live performances, and brand collaborations has undoubtedly contributed to his financial success. According to various estimates, Julius Dein has an estimated net worth of $2.5 million.
FAQ
Who is the Julius Dein?
Julius Dein is a famous magician and social media influencer who's got more than 75 million social media followers.
What is the date of birth of magician Julius Dein?
Julius was born on April 23, 1994.
What is the age of Julius Dein?
Julius Dein is 29 years old.
Who is Julius Dein's dating?
Julius Dein is currently dating internet personality Estelle Berglin.
What is the net worth of Julius Dein?
Julius Dein has a net worth of $2.5 million dollars.
What is the height of magician Julius Dein?
Julius Dein stands at a height of 5 feet 7 inches tall.