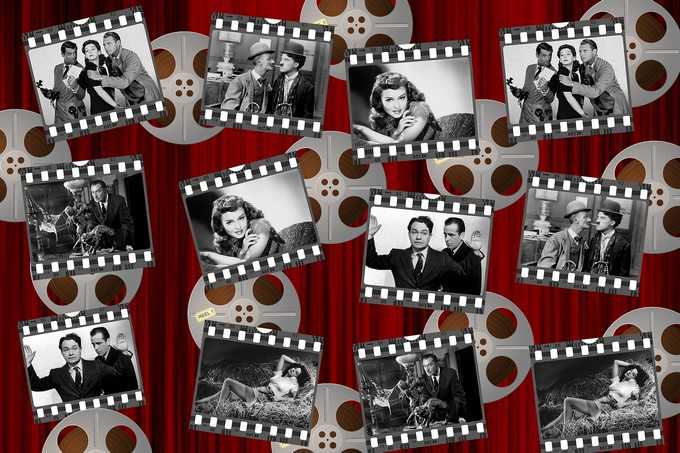 You have always fantasized about looking like a celebrity, but you simply do not have the money to carry it off. You occasionally treat yourself to a nice piece of jewelry or a designer shirt with a celebrity brand name. However, the damage these purchases cause to your credit card makes you wonder if there is not an easier way. Fortunately, there are a few ways you can glam up without breaking the bank.
Vintage Shirts
Celebrities love vintage tees. When a celebrity stars in a remake, they will often wear shirts referencing the original movie or show. When Lindsay Lohan starred in Herbie the Love Bug, she walked around Holywood in shirts from the original 70's movie and other 70's movies and shows.
You can look for a vintage shirt online, or visit the website of on-demand t-shirt printing services. These sites will let you upload a photo or design or create one using a set of onsite tools. Take a still from an old movie or put a headshot of your favorite old film star on a top-quality shirt or hoodie. These images also look great on the back of a jean jacket.
Go Thrift Shopping
You probably know that you can get inexpensive clothing from second-hand shops. What you may not know is that the neighborhood you go shopping in matters. You should shop in the most affluent area near you to get the best clothes.
You will find many designer clothes at second-hand stores in affluent areas. These clothes may be slightly more expensive than those in other thrift stores, but they will also last longer. You will find the latest trends along with preppy outfits that never go out of style. You will also discover unique accessories that can help to accentuate a look or dress up an outfit.
If you want to wear exactly what celebrities wear and you live in the Los Angeles area, you can shop in thrift stores where most celebs live. These areas include:
Malibu
Bel Aire
West Hollywood
Silver Lake
Accessorize
You may not be able to afford to dress up your outfit with a knock-off designer piece of bling or two. You can find knock-off Rolex watches for under a hundred dollars and a Hermes scarf will dress up any outfit. You can find a used one or a knockoff online.
Go to a high-end store and buy the very cheapest fashion accessory they have. A designer purse or pair of sunglasses will help dress up any outfit.
Sample Sales
If you live in or near a big city with a fashion district, you can attend a sample sale. These sales include clothes that were given to stores as samples or worn by models. They may also include overstocked clothing.
Patience is required to attend one of these sales because you may have to wait in line for a long time. You should examine every article of clothing carefully because stores may try to hide defective products amongst the well-made clothes. The size selection may also be limited as the clothes were once worn by models. Plus, you may not be able to try the clothes on before you buy them. These sales are often held in small pop-up places and some of them are by invitation only.
Get a Great Haircut
If you are like most of us, you probably get your hair cut at an expensive place such as Great Clips or Super Cuts. Although these places can make your hair look decent, it is probably a good idea to go to a high-end stylist once or twice a year. A good stylist can make suggestions regarding your hair texture and face shape. They will take more time to ensure your hair is even and that your cut is perfect. They will use top-quality products and guarantee your work. You can always go to a discount place to maintain the style they give you.
Hats, Dark Glasses, and Hoodies
If you want to look like a celebrity fleeing the press, simply don a hat or hoodie and a designer pair of shades. Get a cup of coffee and walk around a nice neighborhood with your head down. Who knows? You may hear the click of a paparazzi camera or two.