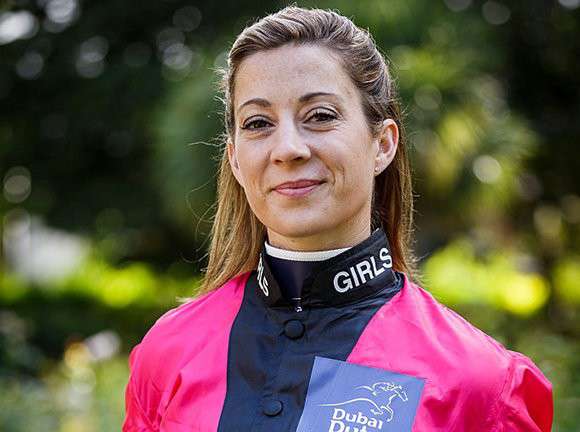 According to most metrics, Hayley Turner is the most successful female horse racing jockey of all time, having amassed well over $8 million in prize money for horse owners, as well as registering exactly 100 race wins in 2008 alone.
Here we take a look at the vital statistics of this jockey, who is one of the most talked about in the paddock, for her racing ability and also the relationships she strikes up when she's not in the saddle.
Hayley Turner Bio and Age
Turner is 40-years of age and is therefore in the twilight of her career, although she has continued to have multiple successes since she made a return to racing in 2018, a move that delighted betting punters and general racegoers alike.
She cut her teeth as a jockey at the Jaguar Academy of Sport, where her diminutive frame and eye for a winner had her stand out from the rest, with her going on to ride betting favorites for the Aintree Grand National and Cheltenham Gold Cup.
Hayley Turner Net Worth
Although Turner has made over $8 million for her employers, she has something of a more modest personal fortune, although it probably still amounts to somewhere in the region of $1m-$3m.
Her earning power will have been significantly boosted by her also receiving an OBE in 2016, the title bestowed on her by the Queen making her even more marketable than she already was.
Injuries
Injuries are all part and parcel of being a top jockey, and Turner has certainly had her fair share. One of her more recent ones was a dislocated collarbone in the summer of 2020.
She also once survived a potentially fatal kick from a horse in 2018 but lived to race another day.
Unlike her boyfriend, Turner is primed and ready to go this summer, with plenty more race wins in her sights.
Facts
Other facts that set Turner's story apart from those of other jockeys include that she has had a slew of relationships within the world of horse racing.
This has included a relationship with a horse racing TV presenter's husband as well as her now dating fellow jockey Nick Scholfield, who she is nursing back to health after he befell a recent freak racing accident.