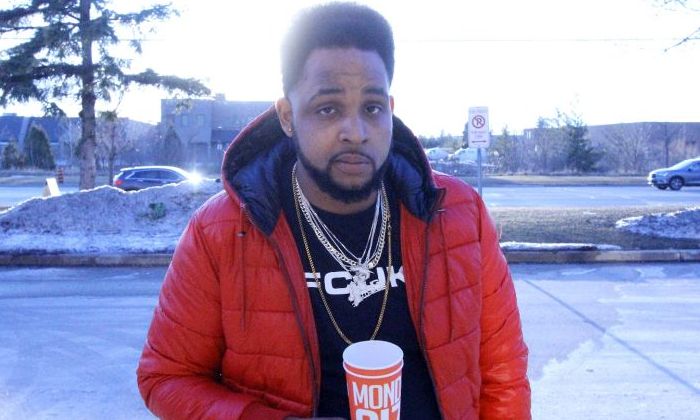 Born Robert Troy Vernon in Toronto, Ontario, Canada, Elijah Sommerz is an entrepreneur, musician, and activist of Jamaican and Canadian descent. He is perhaps best known to the world by his stage name Elijah Sommerz, which he took when he started his musical career. He is the co-founder and CEO of J Stone Management Group & Co, a Toronto-based Record Label & Talent Agency. As a passionate and talented person, Elijah has garnered so much attention for himself at such a young age. Thanks to his professional endeavors, Elijah has made it to several prestigious publications. As a result, he's enjoyed a successful career in the spotlight, making him an admirable role model for people all over the world.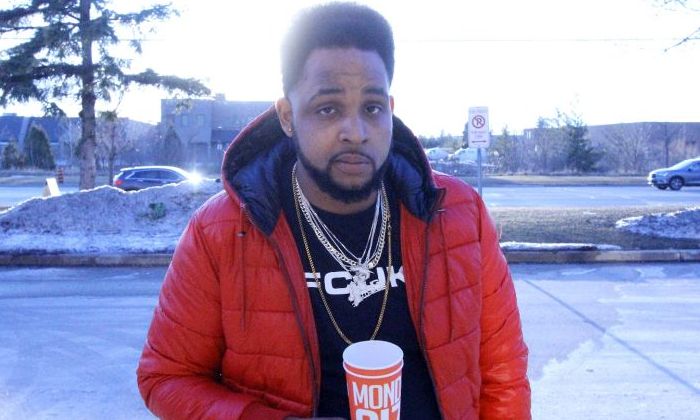 Elijah Sommerz Quick Bio
Birth Name
Robert Troy Vernon
Nickname
Elijah Sommerz
Date of Birth
December 22, 1991
Place of Birth
Toronto, Ontario, Canada
Age
30 years old
Sun Sign
Capricorn
Ethnicity
Canadian, Jamaican
Height
6 feet 2 inches or 188 cm
Weight
135 kg or 297 lbs
Body Build
Large
Eye Color
Black
Hair Color
Black
Sexuality
Straight
Profession
Entrepreneur, Musician, Talent Manager
Nationality
Canadian
Residence
Toronto, Ontario, Canada
Distinctive Features
Towering height
Curly hair
Early Life: Family and Education
Elijah Sommerz is the son of Deborah Vernon and Lascelles Ozzie Love, a Reggae musician. He had a troubled childhood as his drug-addicted mother abandoned him when he was a small child.
His father, on the other hand, was deported to his home country of Jamaica in regards to his involvement with a drug cartel based out of Toronto when he was just five years old. He was raised by his grandparents, Paul, and Love. His brother, Nigel Caine, was shot dead in 2011.
Elijah developed an early interest in music and demonstrated his talent and love for music whenever he got an opportunity. He always wanted to be a musician and taught himself how to sing by listening to the songs of his favorite rappers.
He attended Lincoln M. Alexander Secondary School in Mississauga, Ontario, and after graduating from high school, he enrolled at Harris Institute, where he studied acquisition management. He earned his Master's degree in Applied Science from RMIT University (2017-2019).
Elijah Sommerz Personal Life
Elijah likes to keep his personal life as private as possible, so he's never shared any information about his relationship status with the public.
Social Media Presence
Elijah Sommerz has quite a presence on social media. He can be found on Instagram @elijahsommerz, where he has over 20 thousand followers. He also runs a YouTube channel, on which he has over 5 thousand subscribers.
Elijah Sommerz Net Worth
According to various credible sources, Elijah Sommerz has a total net worth of around 2 million Canadian dollars, which is nothing short of admirable and inspirational.
Elijah Sommerz Facts
He interned at WWETV News for over a year between 2015 and 2016. During his time there, he mainly worked with content producers and executive producers on content management.
Elijah is one of the co-founders of a talent label that is a subsidiary management imprint to date, J stone Management Group & Co.
In 2013, he co-founded Le Rues Chaitner & Co, an asset management company with his close associates.
He is the vice-chairman of an online streaming corporation called Worldwide Entertainment TV (WWETV), a global media platform that works with major and underground artists in north America.
If he wasn't an artist, he would have been an independent author.
Elijah Sommerz is the First Afrocentric Canadian elected to independently conduct a convocation with the United Nations Group Experts on the underlying constitutionality within the corrections & competition Acts.