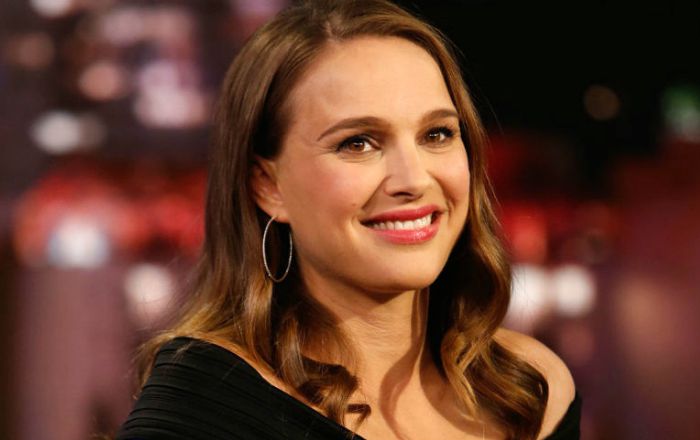 It's no secret that celebrities lead glamorous lives, but did you know many of them also have college degrees? Believe it or not, quite a few A-list stars have earned their college degrees despite the hectic schedule of being a celebrity.
From actors and singers to athletes and reality TV stars, these eight celebrities prove that having a degree is nothing to scoff at and that achieving both fame and higher education is possible. And if you aren't sure how to choose the perfect college, we've made a list of key factors to consider.
Get ready to be amazed!
Natalie Portman
Natalie Portman is an award-winning actress, director, producer, and activist. She is best known for her roles in Black Swan and Thor and for her activism for animal rights and environmental causes. She is also a college graduate, having earned her degree in psychology from Harvard University.
At Harvard, she was known for being highly intelligent and ambitious, participating in research projects while maintaining a full course load. While at Harvard, she also starred in several films, such as Star Wars prequel trilogy and The Seagull. After graduating in 2003 with her psychology degree, Natalie Portman continued her acting, directing, and producing career.
Portman's commitment to education and career success inspires many young people looking to pursue their dreams. She is an amazing example of how hard work and dedication pay off.
Lionel Richie
The iconic singer and songwriter, Lionel Richie, is among the few celebrities with college degrees. He attended Tuskegee Institute, a historically black college in Alabama, where he graduated with a bachelor's degree in economics and a minor in accounting.
Richie started his music career while still at college, performing with a band called The Commodores. After college, he went on to become one of the most successful musicians of all time, with a string of hits including 'Hello' and 'All Night Long.'
Despite his success, Richie remains an avid supporter of Tuskegee Institute, donating money and regularly speaking at the college's graduation ceremonies.
Danai Gurira
Danai Gurira is an actress, playwright, and activist from Zimbabwe. She is best known for her role as Michonne in the AMC show The Walking Dead, her Tony Award-nominated play, Eclipsed, and her starring role in Black Panther.
In addition to acting and writing, she strongly advocates for African women's rights and education. Gurira earned her bachelor's degree in psychology from Macalester College in St. Paul, Minnesota. After graduating, she moved to New York to pursue a career in acting. While she worked as an actor, she continued her studies at New York University's Tisch School of the Arts and received her MFA in acting.
Danai Gurira has since become an inspiration to millions around the world. She has used her platform to promote education among African girls and is a powerful voice in the entertainment industry. In addition, she has used her success to speak up about injustices towards women and strive to make a difference in the world.
Dwayne Johnson
Also known as The Rock, Dwayne Johnson is an incredibly successful actor and former professional wrestler. Before he became famous, he attended the University of Miami on a full football scholarship. He graduated with a Bachelor of General Studies degree in criminology and physiology in 1995.
Johnson has had an impressive career in Hollywood, starring in films like 'Fast Five,' 'Journey 2: The Mysterious Island', and 'Rampage.' He was even named the highest-paid actor by Forbes in 2016. In addition, he continues to be an advocate for education, particularly for those from underserved backgrounds.
Oprah Winfrey
Oprah Winfrey is one of the most iconic figures in entertainment and media. She is a self-made billionaire and one of the most influential people in the world. However, it may surprise many people that, despite her incredible success, Oprah Winfrey also has a college degree.
Oprah attended Tennessee State University, where she earned a Bachelor of Science degree in communication. At TSU, she first gained notoriety as an on-air radio personality. After graduating, she became a television news anchor in Baltimore before eventually landing her talk show, The Oprah Winfrey Show.
Although Oprah didn't initially plan on pursuing a career in television, she credits her college education with giving her the confidence to pursue her dreams. Oprah has said that her college experience gave her the skills and knowledge needed to advance in her career.
Today, Oprah is a powerful example of how education can open doors for people. Despite coming from humble beginnings, she was able to turn her dream into reality and achieve immense success. For aspiring entrepreneurs, Oprah's story provides an inspiring reminder that anything is possible with hard work and dedication.
Jon Stewart
Jon Stewart is one of the most successful comedians of all time. After working as a stand-up comic, he became a writer and performer on the acclaimed television show The Daily Show. His sharp wit and politically charged humor made him a favorite among viewers and earned him 16 Primetime Emmy Awards.
Though many know Stewart for his work on television, he also holds a degree in psychology from the College of William & Mary. He initially pursued a career in chemistry but eventually chose to pursue his comedy dreams instead. After working as a writer for several television shows, he was hired to host The Daily Show in 1999.
Throughout his career, Stewart has continued to impress with his wit and charm. His intelligence, combined with his college degree, has been essential to his success as a comedian. With a combination of smarts and humor, it's no wonder why Stewart has created such an impressive career.
Mindy Kaling
Mindy Kaling is best known for her role in the hit sitcom, The Office, but did you know she has a college degree?
Kaling graduated from Dartmouth College with a degree in playwriting. She was a member of the all-female a cappella group The Rockapellas and a writer for the college humor magazine, The Dartmouth Jack-O-Lantern.
After college, Kaling pursued her career in comedy and has become one of the most beloved and recognizable names in entertainment.
Conan O'Brien
Conan O'Brien is one of the most recognizable late-night TV hosts in the United States. He graduated from Harvard University with a degree in American history and literature. After graduating, he wrote for many television series, including Saturday Night Live, and The Simpsons, and eventually got his show on NBC called Late Night with Conan O'Brien.
After hosting for 16 years, he moved to TBS for another late-night talk show called Conan. Aside from his successful career, he is also well-known for his passion for higher education and for encouraging young people to attend college.
How to Choose a College
Many of the most famous people in the world, from actors and athletes to business moguls, have earned a degree from a university or college. However, choosing a college is a daunting process.
With thousands of institutions, deciding the right fit for you can be difficult. There are many factors to consider when making this important decision, including size, location, cost, and safety.
Here are seven tips to help you find the perfect school:
Consider your career goals:
When selecting a college, consider the career path you want to pursue and what degree or certificate you need. You may find that certain schools have better programs for your desired field than others.
Review academics:
Do some research into the academics offered at the colleges you're considering. Look at their course offerings, faculty expertise, and student-teacher ratio to ensure you get the best education possible.
Explore extracurriculars:
Many students choose a college based on the extracurricular activities they offer. Check out the sports teams, clubs, or student organizations that interest you and determine if they are available at each potential school.
Assess financial aid:
Colleges typically offer a variety of financial aid packages for eligible students. Research and compare the different types of aid available at each college to ensure you get the most affordable option.
Evaluate location:
Think about how far away from home you want to go and consider the advantages of living in a rural or urban area. Then, if you're undecided, visit each college campus to experience the atmosphere first-hand.
Take safety into account:
College should be a safe place for students to learn and grow. Therefore, you should research each college's crime rates and safety and security policies.
For example, Nuwber has a comprehensive list of the safest campuses. You can check it out before settling on a school. There's nothing better than knowing that you're safe while acquiring knowledge.
Take a virtual tour:
Many colleges now offer virtual tours to see the campus without traveling there in person. This is an excellent way to gain an overall impression of the campus and its atmosphere.