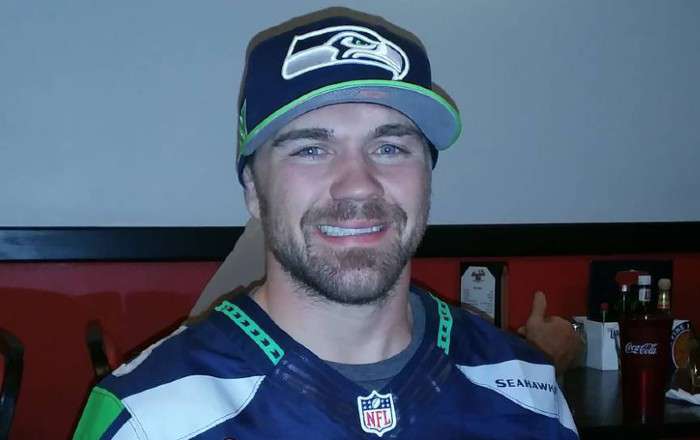 Bryan Caraway is an American professional mixed martial fighter and a former UFC Bantamweight champion from Yakima, Washington. Since breaking onto the scene in 2005, Caraway has transformed from an amateur fighter into a professional fighter with big wins to his name. He has fought in leagues like UFC, EliteXC, WEC, and Strikeforce. After spending around seven years in the UFC, he retired from it in 2018 and last fought Pedro Munhoz in the Ultimate Fighter: Heavy Hitters Finale.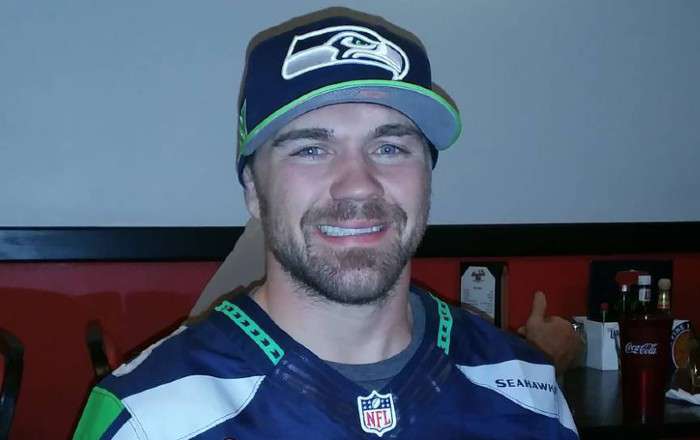 Caraway continues to gain popularity from all around the world. He made his debut at the South Korean MMA Battlefield Fighting Championship in July 2019. In the promotional debut bout, he took on Raja Shippen and ultimately won the fight via unanimous decision. As of 2023, Bryan Caraway has a net worth of $1 million.
Biography and Wiki
Bryan Caraway was born on 4th August 1984, in Yakima, Washington, United States. He is currently 37 years old and his zodiac sign is Leo.
Bryan Caraway Profile Overview
Birth Name: Bryan Andrew Caraway
Nickname: Kid Lightning
Date of Birth: August 4, 1984
Birthplace: Yakima, Washington, United States
Age: 37 years old
Mother: Chris Caraway
Profession: MMA Artist
Nationality: American
Ethnicity: White
Net Worth: $1 Million
Height: 5 feet 8 inches (1.73 m)
Weight: 62 kg (136 lbs)
Hair Color: Light Brown
Eye Color: Blue
Girlfriend: Abby Garrabrants
Family and Early Life
He has not revealed too many details about his parents or his childhood. His father is a Vietnam veteran and a two-time Purple Heart recipient. He is the youngest of two children. Since his father served in the military, he lived with his mother Chris Caraway, and older brother, Thomas J. Caraway.
Bryan Caraway spent a year at North Idaho College before transferring to Central Washington University. During his three-year stint at the CWU, he was a part of the wrestling team until the program was dropped in 2004.
One of his teammate introduced him to MMA and he started his fighting career in the spring of 2004. Shortly after that, he returned to his hometown for training.
Career Overview
Since starting fighting professionally, Bryan Caraway's career is taken by leaps and bounds. He met with a string of losses during his early career but he bounced back and went on a six-fight win streak. Those wins elevated his confidence as well as improved his overall ranking which led to strike a contract with Strikeforce.
He then fought in major MMA promotions like Elite XC, and WEC (World Extreme Cagefighting). Just like other MMA fighters, whose dream is to fight for the Ultimate Fighting Championship (UFC), Caraway signed a contract with UFC in 2011. He initially fought in the featherweight division and later moved on to Bantamweight.
Caraway took on Dustin Neace, who was his fellow Ultimate Fighter castmate, in his 2011 UFC debut in 2011 at The Ultimate Fighter 14 Finale. He won the fight via submission.
During his seven years career in the UFC, he rode on big wins against the likes of Aljamain Sterling and Eddie Wineland He even made it to the top five of the UFC bantamweight division rankings.
Bryan quit the UFC in 2018. In his last promotional fight, he fought against Pedro Munhoz in The Ultimate Fighter: Heavy Hitters Finale but he eventually lost the fight.
Caraway made his promotional debut against Raja Shippen at the South Korean MMA promotion Battlefield Fighting Championship in July 2019. He won the fight via unanimous decision.
Bryan Caraway Girlfriend
Bryan Caraway is currently in a relationship with Abby Garrabrants. Not much is known about his girlfriend right now, but apparently, they started dating back in 2017. The pair got engaged quite recently in March 2021.
Caraway was previously in a relationship with former UFC fighter Miesha Tate from 2004 to 2017.
Bryan Caraway Net Worth
As of 2023, Bryan Caraway has an estimated net worth of about $1 million. He has won more than $300 thousand in prize money over the course of his career.
Trivia
Caraway won the fight against Johnny Bedford at UFC 159, which eventually earned him the Submission of the Night award.
In 2021, Bryan was charged with forgery, theft, and insurance fraud after he allegedly stole an all-terrain vehicle (ATV) from his ex-girlfriend, Miesha Tate.