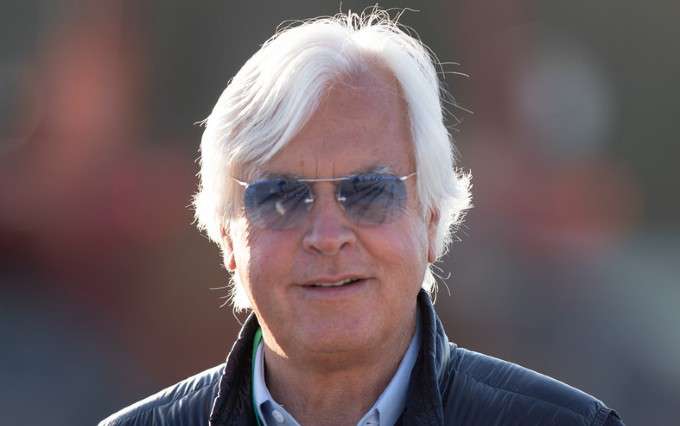 Even if you are a casual horse racing fan or someone that watches only the most popular races, chances are that you've already heard the name Bob Baffert. The man is a legend, with a track record that would make any competitor green with envy. If you look at the latest Kentucky Derby odds by TwinSpires.com you will see many horses' names that are trained by him. But there's more to Bob Baffert than his impressive resume, and that's what we're here to explore.
In this article, we'll take you on a wild ride through the life and times of Bob Baffert. From his humble beginnings to his meteoric rise to fame, we'll cover it all. Plus, we'll even spill the tea on his personal life, including his family, net worth, and more.
So, saddle up, and let's get started!
The Early Years: From Nogales to the Racetrack
Bob Baffert was born in Nogales, Arizona on January 13, 1953. He was fascinated by horse racing from an early age and would frequently accompany his father to the track.
Baffert went to the University of Arizona after graduating from high school to study animal science. He worked as a groom at a nearby racetrack while attending university.
Baffert's Ascension to the Top
Bob Baffert didn't just walk into the horse racing profession; he galloped right in like a stallion. He entered the field of horse training in California after graduating from the University of Arizona. It didn't take long for him to win his first Breeders' Cup in 1992 and after that, he took the industry by storm.
Baffert became the buzz of the town, and every owner and jockey desired to have him on their squad. He swiftly rose to become one of the industry's most sought-after trainers, with a reputation to rival even the most valuable thoroughbred.
Baffert has trained some of racing's most successful horses, including American Pharoah, Justify, and Authentic. He has won the Kentucky Derby, Preakness Stakes, and Belmont Stakes on several occasions, and his horses have earned millions of dollars in prize money.
Height, Age, and Family Life
Bob Baffert stands at 5 feet 10 inches tall and is currently 70 years old. He's married to his wife, Jill, and they have a son together named Bode. Baffert also has four other children from previous marriages.
Bob Baffert may be a legendary horse trainer, but even he can't outrun the ups and downs of love. The racing icon has had two marriages, with his first wife Sherry they had four children together. But the love didn't last long.
Luckily, Baffert found love again when he married Jill in 2002, and they have been going strong ever since.
While Baffert is known for his incredible accomplishments in horse racing, he has also been vocal about the importance of family in his life.
In interviews, he has shared how his wife and children provide him with the support and stability he needs to navigate the high-stakes world of horse racing. It seems like even the most legendary trainers need a strong support system to help them succeed!
Net Worth
Since we are talking about one of the most successful horse racing trainers in the world, we can expect that he has earned a lot of money throughout his professional career.
His amazing racing career has garnered him a significant fortune. As of 2023, Bob Baffert's predicted net worth is about $30 million. This fortune has enabled him to live a life of luxury, complete with private aircraft, flashy automobiles, and opulent mansions.
Despite his wealth and success, though, Baffert remains modest and committed to his job. He continues to work relentlessly to train the greatest horses and preserve his status as one of the industry's most successful trainers.
Facts About Bob Baffert
• In 2009, Baffert was inducted into the National Museum of Racing and Hall of Fame.
• He's well-known for his trademark sunglasses and silver hair.
• Baffert suffered a heart attack in Dubai in 2012 but recovered quickly.
• He has previously been the focus of controversy, with several of his horses failing drug tests.
• Baffert enjoys rock music and has been known to go to concerts in his spare time.
Final Words
Bob Baffert is a horse racing living legend whose accomplishments in the sport are unparalleled. From his humble beginnings in Nogales to his remarkable success on the track, he has become a household figure and an inspiration to millions of people worldwide.
Even though a lot of controversies follow his name, we can easily say that he has done a lot for horse racing as a sport and we should definitely appreciate his hard work and dedication in making the sport even more interesting to watch.