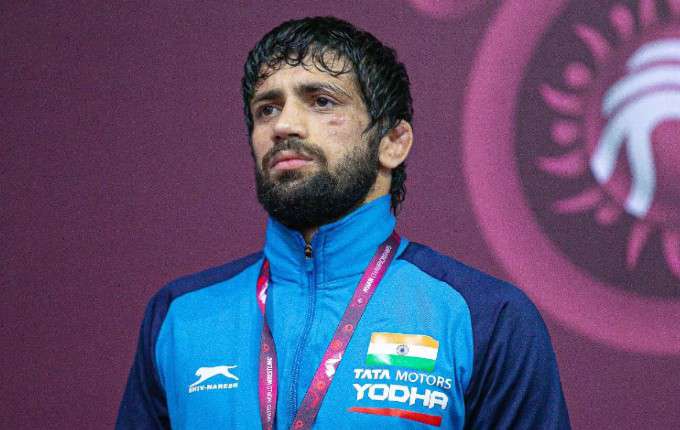 Ravi Kumar Dahiya is an Indian wrestler who currently competes in the 57 kg category. At age 23, he has accomplished a lot and continues to strive to meet all of his goals while making his country proud in the international arena. The 23-year old wrestler became the second Indian ever to win a silver at the Olympics in the wrestling event after Sushil Kumar.
At the 2020 Tokyo Olympics, he wrestled against the likes of the World champion Zavur Uguev of Russia in the freestyle 57kg category. Despite trying hard to beat the opponent, Zavur took the lead from the very beginning of the bout and defeated Ravi by a score of 7-4. Ravi has won gold at the Asian Championships twice in 2020 and 2021. He won bronze at the 2019 Word Championships. He will likely enjoy a long and successful career thanks to his efforts at such a young age.
Ravi Kumar Dahiya Biography
Birth Name
Ravi Kumar Dahiya
Nick Name
Ravi
Born
December 12, 1997
Age
24 years old
Birth Place
Nahri, Sonipat district, Haryana, India
Birth Sign
Sagittarius
Profession
Freestyle Wrestler
Nationality
Indian
Ethnicity
Indian
Family and Early Life
Dahiya is the son of Rakesh Dahiya and his wife Urmila Devi. His father is a farmer. He developed a strong liking for the sport at a very young age. He began wrestling at the tender age of 10 and was trained by Satpal Singh at the Chhatrasal Stadium in North Delhi.
As he took up wrestling very early on in his life, he'd have to follow a strict diet that includes milk and fruits. His father, a small-time farmer, used to travel from his village to the stadium in Delhi to deliver milk and fruits.
Not much is known about his early life except that always dreamt of becoming a wrestler. Hailing from the land that produced some of the finest wrestlers for the country, it's no surprise that he developed an interest in wrestling when he was a little boy.
Religion
Hinduism
Residence
Nahri, Sonipat district, Haryana, India
Body Statistics
Height
5 feet 7 inches or 170 cm
Weight
57 kg or 125 lbs
Body Build
Athletic
Hair Color
Black
Eye Color
Black
Sexuality
Straight
Famous For
He won silver at the 2020 Tokyo Olympics in the 57kg men's freestyle wrestling event.
Winning bronze at the 2019 World Wrestling Championships in the 57 kg category.
Winning gold at the 2020 Asian Wrestling Championships and the 2021 Asian Wrestling Championships.
2020 Tokyo Olympics
At the 2020 Tokyo Olympics, Ravi defeated all his opponents in the qualification, quarter-final, and semi-final rounds. in the final bout, he took on Zavur Uguev of Russia, who is currently the defending World Wrestling Championships. Zavur dominated the game from the start and won the match by 7-4. Despite Ravi losing the match, he wrestled like a pro and gave up a tough fight till the end. He showed his fighting spirit throughout the match. He won a silver medal this making him the second Indian olympian to achieve the feat in wrestling.
The Government of Haryana awarded him a cash prize of Rs 4 crore and the Government of India awarded him a cash prize of Rs 50 lakh.
Ravi Kumar Dahiya Net Worth
In addition to his remarkable wrestling career, he gets huge paychecks from endorsement deals. He has won crores in cash rewards from the Indian government and other state governments. According to various sources, Ravi Kumar Dahiya's net worth in 2023, is estimated to be around $1.5 million dollars.
Ravi Kumar Dahiya Facts
He made his junior debut at the 2015 Junior World Wrestling Championship and won silver in a final bout against Mahir Amiraslanov of Azerbaijan.
In 2017, he suffered an injury that led to a short hiatus and returned to wrestling the following year.
In 2018, he entered the World U23 Wrestling Championships and took on Toshihiro Hasegawa of Japan in the final bout. But unfortunately, he was defeated and took home a silver medal.
Ravi made his World Championships debut in 2019 and finished in 5th place.
Ravi is a two-time gold medalist at the Asian Wrestling Championships in 2020 and 2021.