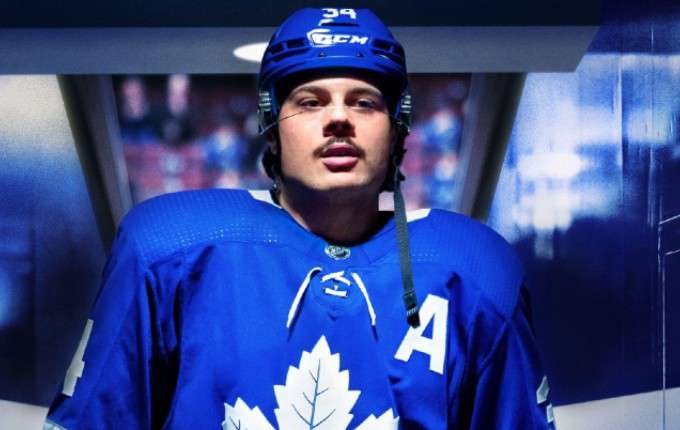 The financial impact occasioned by Covid-19 continued to be felt across the sporting world, and NHL players have not been spared. They agreed to defer 10% of their total pay, which would be paid back in three equal installments. beginning in 2024.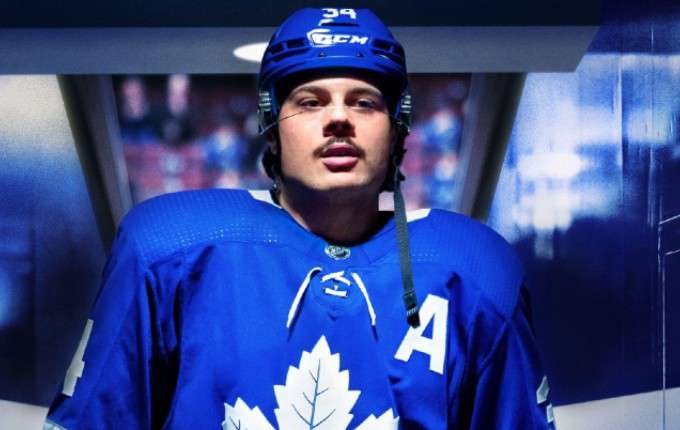 Auston Matthews is the highest-paid player in the NHL for the 2020-21 season. The Toronto Maple Leaf's center was set to earn $15.9 million in salary and bonuses this season, but will instead earn $13 million after escrow and deferrals. Matthews' off-ice earnings from sponsorships, collectibles, and licensing are expected to total $3 million in 2021, bringing his total earnings to $16 million.
Despite the fact that the athlete endorsement market has been frozen due to the coronavirus crisis, Matthews signed new deals with Verizon and CCM Hockey last year. They join existing partners Nike, Scotiabank, and Dream Water, a sleep aid.
For marketers, Matthews provides a tempting package. Before the 2019-20 season was halted in March, he was on track to surpass the Maple Leafs' single-season goals record. He's a stylish young Mexican American who plays in the world's hockey capital.
As you continue looking at AI selections at your favorite odds hub, we look at the 10 highest-paid players in the NHL, expected to earn a total of $125 million. This includes $23 million off the ice.
1. Auston Matthews, Toronto Maple Leafs
Total Earnings – $16 million
Salary – $13 million
Endorsements – $3 million
Last October, the 23-year-old was one of the primary investors in a $3.5 million fundraising round for Swedish hockey firm Marsblade, which makes rollerblades its main product. Nicklas Kronwall and Henrik Zetterberg, both former NHLers invested too.
2. Connor McDavid, Edmonton Oilers
Total Earnings – $15.2 million
Salary – $10.7 million
Endorsements – $4.5 million
In both his second and third seasons in the league, the Oilers captain led the NHL in points. He's in the third year of an eight-year, $100 million contract deal with the franchise that he signed in 2017.
3. Mitch Marner, Toronto Maple Leafs
Earnings – $15 million in total earnings
Salary – $12.3 million in remuneration
Endorsements – $2.7 million
CIBC, Land Rover, Red Bull, Amazon Canada, and Intact Insurance are among Marner's many endorsement partners, with the majority of them having links to his charity, Marner Assist Fund. He became a member of the OverActive Media ownership group in July, which owns esports clubs in the Overwatch League and the Call of Duty League.
4. Alexander Ovechkin, Washington Capitals
Earnings – $13.2 million
Salary – $8.2 million
Endorsements – $5 million
Ovi is in the penultimate year of a $124 million, 13-year contract extension he signed in 2008, which was the NHL's first $100 million contract and remains the richest ever. For the Caps, he's been a steal, leading the NHL in scoring nine times. His marketing prominence grew much more after he won the Stanley Cup in 2018. According to Forbes, he is the highest-paid athlete off the ice.
5. Sidney Crosby, Pittsburgh Penguins
Earnings – $12.4 million
Salary – $7.9 million
Endorsements – $4.5 million
CCM, Adidas, Tim Hortons, and Gatorade have all partnered with Sid the Kid in the past. The Penguins owe the two-time MVP $9 million next season before his pay drops to $3 million per year in the last three years of his 12-year, $104 million contract.
6. Artemi Panarin, New York Rangers
Earnings – $11.2 million
Salary – $10.7 million
Endorsements – $500,000
After signing a seven-year, $81.5 million deal in free agency, Panarin shone on his debut year in New York. He finished third in the NHL with 95 points. His 1.38 points per game ranked fourth all-time for the Rangers.
7. John Tavares, Toronto Maple Leafs
Earnings – $11 million
Salary – $9.8 million
Endorsements – $1.2 million
Just before the 2019-20 season, the Leafs appointed Tavares the 25th captain in franchise history. Last year, Tavares established his own organization to promote wellness and inclusion for children via sports.
8. Erik Karlsson, San Jose Sharks
Earnings – $10.4 million
Salary – $9.8 million
Endorsements – $600,000
The Norris Trophy, given annually to the NHL's best defenseman, has been won twice by the Swede. Apple, American Express, Rogers Communications, and Warriors Sports are among Karlsson's high-profile partners.
9. Nicklas Backstrom, Washington Capitals
Earnings – $10.3 million
Salary – $9.8 million
Endorsements – $500,000 in endorsements
In January 2020, the Capitals signed a five-year, $46 million contract deal with their veteran center. To begin the 2021 season, he has 927 career points, second only to Ovechkin in team history.
10. Andrei Vasilevskiy, Tampa Bay Lightning
Earnings – $10.1 million
Salary – $9.8 million
Endorsements – $250,000
After winning the Vezina Trophy as the NHL's best goalkeeper in July 2019, Vasilevskiy signed an eight-year, $76 million deal. He'll be with the Buccaneers until the 2027-28 season. The Russian repaid the Bolts right away by helping on the team's second Stanley Cup championship run in club history in 2020.