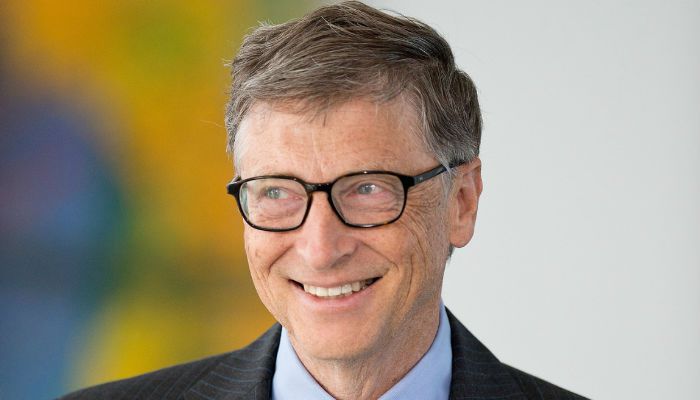 William Henry Gates III, better known professionally as Bill Gates, is an American business magnate, investor, software architect, philanthropist, and co-founder of Microsoft. Bill Gates has a net worth of $147 Billion in [year], according to Forbes. Gates is currently the third-wealthiest person in the world, behind Bezos and Elon Musk. He spent much of his life as the wealthiest businessman on the planet. He is considered one of the most influential people of the last century.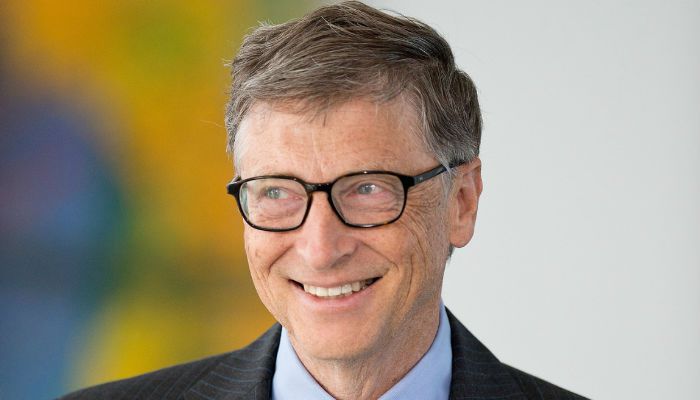 Quick Bio
| | |
| --- | --- |
| Birth Name | William Henry Gates III |
| Nickname | Trey |
| Date of Birth | October 28, 1955 |
| Place of Birth | Seattle, Washington, U.S. |
| Age | 65 years old |
| Sun Sign | Scorpio |
| Ethnicity | English, German Scots-Irish, Scottish |
| Religion | Agnostic |
| Height | 5 feet 9 inches / 175 cm |
| Weight | 74 kg / 163 lbs |
| Body Build | Average |
| Eye Color | Blue |
| Hair Color | Salt and pepper |
| Sexuality | Straight |
| Profession | American Business Mogul, Investor, Author, Philanthropist |
| Nationality | American |
| Residence | Medina, Washington, U.S. |
Early Life
Family
Father – William H. Gates Sr. (Lawyer)
Mother – Mary Maxwell Gates (One of the board of directors for First Interstate BancSystem)
Siblings – Kristianne Gates (Older Sister), Libby Gates (Younger Sister)
Relatives – JW Maxwell (Maternal Grandfather) (National Bank President)
Education
Bill Gates, at age 13, enrolled at the Lakeside School, where he learned computer programming, BASIC, and wrote his first program, tic-tac-toe on the GE system. He graduated from the school in 1973 with National Merit Scholar and scored 1590 out of 1600 on SAT.
He then attended Harvard college in 1973, and chose a pre-law major but took mathematics and graduate-level computer science courses. The following year he dropped out of Harvard to pursue his business endeavors.
Bill Gates Personal Life
Bill Gates has been married to Melinda Gates. After having spent seven years in a romantic relationship, the couple tied the knot on January 1, 1994, on a golf course on the Hawaiian island of Lanai. They have three children together, a son named Rory John Gates and daughters, Jennifer Katharine Gates and Phoebe Adele Gates.
On May 3, 2021, Gates and Melinda announced in separate tweets that they are ending their marriage of 27 years old. But they will continue to work together at the Bill & Melinda Gates Foundation.
Professional Statistics
Bill Gates serves as –
Technology Advisor of Microsoft
Co-Chairman of the Bill & Melinda Gates Foundation
CEO of Cascade Investment
Chairman of Branded Entertainment Network
Chairman of TerraPower
Trivia
In 2002, Bill and Melinda Gates received the Jefferson Award for Greatest Public Service Benefiting the Disadvantaged.
Gates received the Bower Award for Business Leadership from The Franklin Institute in 2010 in recognition of his achievements at Microsoft and his philanthropic work.
Bill and Melinda Gates jointly received India's third highest civilian honor Padma Bhushan in 2015 for their foundation's philanthropic activities in India.
Philanthropic Works
Bill Gates and his wife Melinda Gates together created the charitable Bill & Melinda Gates Foundation, which is identified as the world's wealthiest charitable foundation. Its value is estimated to be $34.6 billion, which aims to enhance healthcare and reduce extreme poverty worldwide.
The Gates was recognized as the second-most generous philanthropists in America, having given over $28 billion to charity and the couple plan to eventually donate 95 percent of their wealth to charity.
In 1999, Gates donated $20 million to the Massachusetts Institute of Technology (MIT) for the construction of a computer laboratory named the "William H. Gates Building" that was designed by architect Frank Gehry.
In 2009, Gates and Warren Buffett founded The Giving Pledge, whereby they and other billionaires pledge to give at least half of their wealth to philanthropy.
In 2010, Gates, Warren Buffett and Mark Zuckerberg singed "Gates-Buffet giving Pledge" committing to donate at least half of their wealth over the course of time to charity.
Bill Gates Net Worth
It's no wonder why Bill Gates has been acclaimed as one of the wealthiest people on the planet. With a whopping net worth of $47 Billion, Gates is currently the third richest person in the world, behind Jeff Bezos and Elon Musk. Like other billionaires, he is an avid collector of paintings, who has spent millions of dollars to decor his house with the world's most expensive and rarest pieces of art.
Car Collection
Bill Gates is a huge fan of Porsche cars and has a 1999 Porsche 911 convertible, 1988 Porsche 959 Coupe, and a Porsche 930 Turbo. One of the richest techie in the world, Bill Gates owns a couple of two private jets, Bombardier BD-700 and Global Express Boeing Business Jet.
House
The world's billionaire Bill Gates lives in an ultra-modern house, named Xanadu 2.0. This unbelievable house is spread over 66,000 square feet featuring seven bedrooms, 24 bathrooms including 10 full baths, six kitchens and the equal number of fireplaces. As a techie, the house is equipped with the state of the art technologies and everything inside the house is automated.
Bill Gates Favorites
Favorite Books – 'The Gene: An Intimate History' by Siddhartha Mukherjee, 'A Full Life' by Jimmy Carter, 'Seveneves' by Neal Stephenson, 'Making the Modern World: Materials and Dematerialization' by Vaclav Smil
Favorite Food – Thai and Indian cuisine
Pets – Dogs – Oreo and Nilaa
Hobbies – Playing Tennis, Golf
Interest / Passion – Philanthropy, Energy, Education, Health, Global Development
Bill Gates Facts
Gates is currently the richest person in the world and in the last two decades, he spent much of his life as the wealthiest businessman on the planet, though he had sometimes gained #2.
Gates, at his eighth grade in the Lakeside School, wrote his first computer program on a General Electric computer in BASIC. It was a tic-tac-toe game.
He caught the attention of his teachers with his coding skills. He was told to write a program to schedule students in classes, but he modified the code slightly so that he was placed in classes with a "disproportionate number of interesting girls."
Gates scored 1590 out of 1600 on his SATs at the school and enrolled to Harvard in 1973 where he met Steve Balmer.
He dropped out of Harvard University in 1975 to pursue his own company 'Microsoft' alongside Paul Allen.
He was arrested for driving without a license and ran a red light.
Gates has said that his children will inherit only $10 million each, despite having immense wealth. "Leaving kids massive amounts of money is not a favor to them," he says.
With just a fraction of his wealth left for his family, about 99.9% of his wealth will go for charity.
He says that he reads 50 books a year. Gates says that "reading is still the main way that I both learn new things and test my understanding."
Gates doesn't know any foreign languages. That, he says, is his biggest regret in life thus far.
Bill Gates earns $250 every second, which implies $20 million daily and $7.8 billion annually.
If Bill Gates were a country, he would be the 37th richest nation in the world.