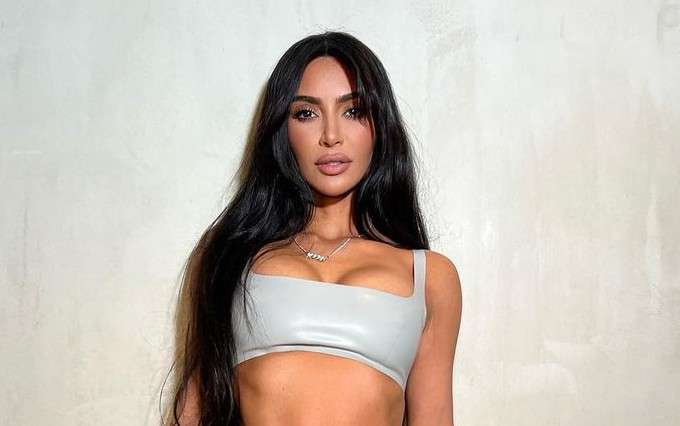 Kim Kardashian is an American TV personality, model, entrepreneur, and actor who shot fame as a stylist to Hollywood actors. Kim received wider attention when her sex tape with her ex-boyfriend leaked online in 2007. She garnered acclaim after her family reality series 'Keeping Up With the Ka Kardashians' went on to air on E! Television. Her personal life has always been subject to widespread media attention. Kim's net worth is estimated to be around $1.4 billion as of 2023.
Kim Kardashian Early Life and Career
Kimberly Noel Kardashian, better known as Kim Kardashian (now Kimberly Kardashian West) was born on October 21st, 1980 in Los Angeles, California. She has an elder sister Kourtney Kardashian, a younger sister Khloe Kardashian and a younger brother Rob. Kim attended Marymount High School, a Roman Catholic all-girls school in Los Angeles.
Kim first grabbed attention through her close friend socialite Paris Hilton, to whom she was a stylist. However, her ex-boyfriend Ray J helped her to get widespread media attention as their sex tape leaked online in February 2007. She pressed charges against Vivid Entertainment, an American pornographic studio, accused of releasing her sex tap, but only after that incident, she earned stardom status. She dropped a lawsuit against the company as she gained $5 million in mutual consent. From that point, Kim has always been in the spotlight.
Kim Kardashian Net Worth – $1.4 Billion
Following that year, Kim and the rest of her family began starring in the reality television series, Keeping Up with the Kardashians. The reality series was, to put it simply, an instant hit. To this day, the reality show has developed a very large and dedicated fanbase. As of March 2015, the show is the most-viewed show on the E! Network at its peak reaching a viewership of up to 4.8 million viewers. The success of the show was so impactful, that several spin-offs were soon created to follow the family's different ventures. Kourtney and Kim Take New York, for example, follow Kim and her sister Kourtney and their ventures around New York City. This spin-off, and the others like it that were created, only furthered Kim's and the Kardashian's successes.
Kim Kardashian was one of the most successful businesswomen and celebrities on the planet. Her online presence has seen substantial growth in recent years earning her tens of millions of followers on Twitter and Instagram. She has attached numerous products and clothing lines with her name and that forms the majority of her income. Today Kim's empire includes a cosmetics line, personal appearance fees, television salary, a clothing line, weight loss products, perfume, and retail endorsements.
Almost 40% of her wealth comes from royalties, for example, a mobile game ties to her name Kim Kardashian: Hollywood has been downloaded 45 million times and accounts for about $45 million share to date. The rest of her money comes from brand endorsements, TV appearances, and reality show income.
Kim owns several cosmetic line and product lines, including her signature perfume line of fragrances, including "Gold," "Fleur Fatale," "Glam," "Kim Kardashian," "Kim Kardashian Love," "True Reflection," and "Pure Honey". Her "DASH" clothing line and accessories boutique make $4.5 on average per year. With more than 25 branding endorsements, it's no wonder how she made a fortune in a short time frame.
Kim Kardashian Personal Life
Kim's personal and romantic life grabbed widespread media attention due to her relationship with Kanye West. She has been married three times – the first one with Damon Thomas, an American R&B and pop producer in 1999 but they got divorced in 2003. Her second marriage was with NBA player Kris Humphries in 2011 which only lasted for 72 days. Her marriage received mass media attention. In 2014 she got married to rapper Kanye West, and they together have two children – North West and Saint West. They ended their married life in 2022.
At Kim's wedding, she donned a $2.5 million 65-carat sparkling diamond headpiece by Lorraine Schwartz, a $2 million 20.5-carat diamond engagement ring, and 28-carat diamond earrings worth $5 million. All told she was wearing well over $10 million worth of jewelry on her big day. Not to mention the $150,000 she spent on hair and makeup.
Kim Kardashian currently resides in a real estate property in Hidden Hills, California worth $20 million. It's a three-acre real estate that includes all the bells and whistles required to fulfill their need, including two spas, multiple swimming pools, and a vineyard to say among others.
She bought Tuscan style 5-bedroom mansion in Beverly Hills worth $4.8 million in 2010. She received a remuneration of $150,000 per episode of her reality show.
Kim has a huge collection of high-profile cars in her garage that includes a $325,000 White Ferrari 458 Italia Spider. She also owns a fleet of supercars from brands like Range Rover, Rolls Royce, Ferrari, Mercedes, and Bentley.