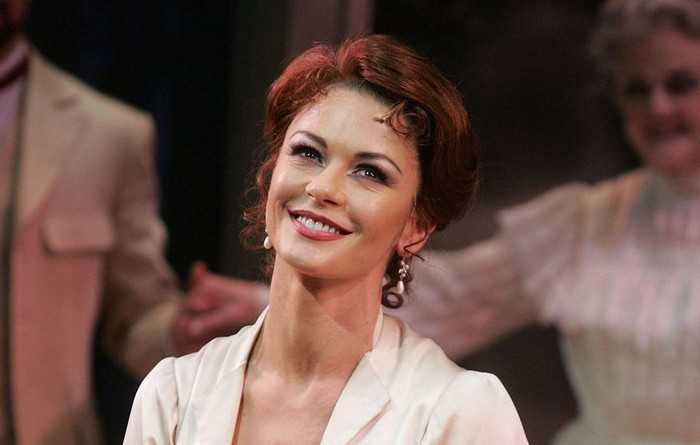 Bingo has a massive following around the globe. There's just something about sitting, dauber in hand, listening for classic calls like "Legs Eleven" or "One little duck" that appeals to all people of generations in all walks of life. So it shouldn't come as a surprise that the game has a faithful following even among the rich and famous, but it often does. So whether you knew it or not, bingo halls and even online bingo rooms and games would be the perfect place for these famous names to be found. And not the catwalk, stage, or boulevards of Hollywood.
Catherine Zeta-Jones
Catherine Zeta-Jones has retained her love of Bingo that comes with her Welsh heritage. A favorite game in the social clubs of her native land, Bingo is even credited for making the star what she is today. According to reports, her father used his Bingo winnings to put Catherine through acting school. Whether this is true or not, the star still regularly plays the game of her youth, both online and with her husband, fellow star of the silver screen Micheal Douglas, and their two children.
Kate Moss
Kate Moss is not just a supermodel and the epitome of cool. She also loves a game of Bingo and has done it all her life.
Russell Crowe
Russel Crowe became a megastar thanks to films like Gladiator and other action-packed spectacles. But even before he found fame as an action film hero, he was a celebrity of sorts. While he was a struggling actor in his native Australia, he was also a very in-demand Bingo caller.
Courteney Cox
Imagine walking into your local bingo hall and seeing Monica from friends laying out her cards. Well, before she became famous for her role in the hit series, Courteney Cox was a regular at the Bingo halls in her hometown of Birmingham, Alabama, and still plays on a regular basis.
Robbie Williams
The musical megastar Robbie Williams is a simple northern lad at heart. And despite his status as a celebrity, he retains a love of the game that he first played in the working men's clubs of his hometown of Stoke-on-Trent. He also uses both his fame and love of the game for good, dragging his famous mates to charity games to benefit good causes like Babies with AIDS, Habitat for Humanity, and the Make-A-Wish Foundation.
Mick Jagger
Another British music legend, Mick Jagger, is known for strutting his stuff on stage. And as well as giving an outstanding performance, Mick can also play a mean hand of Bingo. Of course, his celebrity status means he can't just nip down to the local hall to play a few cards. So to indulge his love of the game, the rock star regularly hosts massive Bingo parties at his home.
Bono
Frontman of the legendary Irish rock group U2, Bono is an unlikely Bingo fan. But back in the day before he was famous, the young Paul Hewson, as he was known then, served food in a local cafe/bingo hall. Such is his nostalgia for these simpler times that he now regularly plays the game.