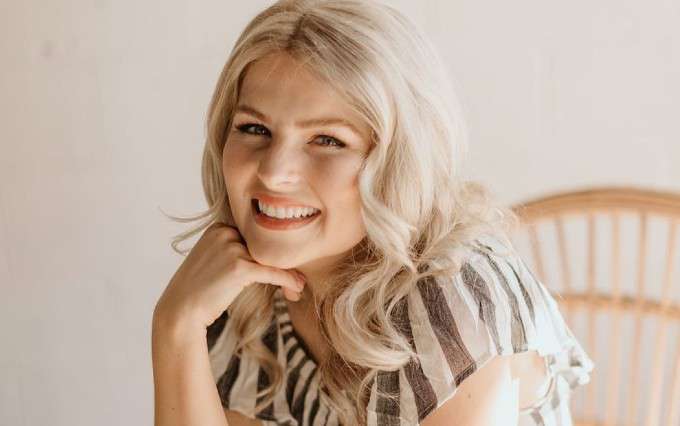 Erin Bates Paine is an American actress, social media influencer, and musician who rose to fame as the daughter of the celebrity couple Gil Bates and Kelly Bates. She was their third child and has 18 more siblings. She is known for her appearance in TV shows such as 19 Kids and Counting, United Bates of America, and Bringing Up Bates. Also a singer and songwriter, Erin released her debut album, Merciful and Mighty, in August 2010 and went on to release more albums, including Down Home Gospel (2012), Comfort & Joy (2015), and Lullaby (2016). She married her husband Chad Paine on November 2, 2013, and they have four children. Elise and Chad run a successful blog named ChadAndErin where they offer a glimpse of their family. The couple also runs a YouTube channel together named Chad & Erin, where they have a following of over 70 thousand followers.
Erin Elise Biography
Birth Name
Erin Elise Bates
Nick Name
Erin
Born
May 2, 1991
Age
32 years old
Birth Place
Knoxville, Tennessee, United States of America
Birth Sign
Taurus
Profession
Actress, Singer, Social Media Personality
Nationality
American
Ethnicity
White
Family Details
Erin is the third oldest child of Gil and Kelly Bates. Both her parents are television actors. She has 18 siblings: Zach Bates, Michaela Keilen, Alyssa Webster, Lawson Bates, Nathan Bates, Tori Layne Smith, Trace Bates, Carlin Stewart, Josie Balka, Katie Clark, Jackson Bates, Warden Bates, Isaiah Bates, Addallee Bates, Ellie Bates, Callie-Anna Bates, Judson Bates, and Jeb Bates.
Education
Erin Bates Paine attended Crown College of Bible, from which she obtained her Bachelor's degree in Music Ministry on May 5, 2014.
Religion
Christianity
Residence
Tennessee, USA
Erin Bates Paine Love Life
Erin and Chad began dating in the fall of 2012 and became engaged on August 5, 2013. They got married on November 2, 2013, in Tennessee. They have five children together, Charles "Carson" Stephen IV (b. May 14, 2015), Brooklyn Elise (b. August 6, 2016), Everly Hope (b. March 30, 2018), Holland Grace (b. November 26, 2019), and Finley Marie (b. January 18, 2022).
Body Statistics
Height
5 feet 6 inches or 168 cm
Weight
60 kg or 132 lbs
Body Build
Slim
Hair Color
Blonde
Eye Color
Blue
Sexuality
Straight
Erin Bates Paine Facts
She spent almost her entire life before marriage in the greater Knoxville of Tennessee.
She took piano classes at an early age and has released four studio albums so far, all devotional.
As a teenager, Erin Bates Paine appeared in the TV show 19 Kids and Counting and was later cast in shows like the United States of Bates and Bringing Up Bates.
Erin is a very religious person.