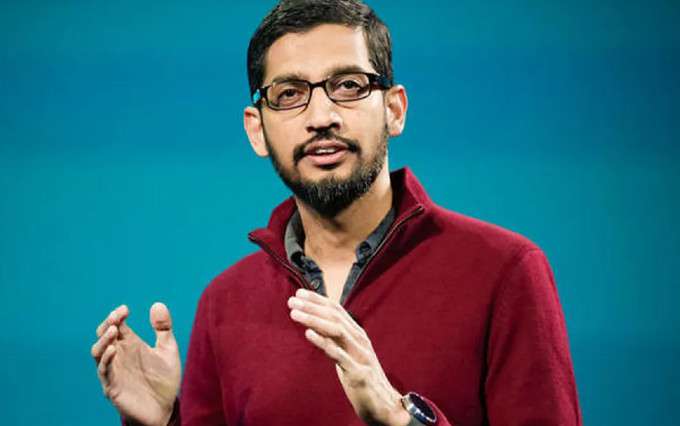 Pichai Sundararajan, better known as Sundar Pichai, is an Indian-born American business executive. He came into the spotlight after he joined Google in 2004 and then went on to become the CEO of Google in 2015. Sundar Pichai's Net Worth is estimated to be worth $1.3 billion as of 2023.
Early Life and Career
Sundar was born in the temple town of Madurai, Southern Tamil Nadu, India on July 12, 1972. He grew up in a two-room apartment in Chennai where he spent much of his childhood. Pichai did his schooling in Chennai and subsequently earned his Metallurgical Engineering degree from the Indian Institute of Technology Kharagpur. He holds an M.S. from Stanford University and an MBA from the Wharton School of the University of Pennsylvania.
After graduation, Pichai worked as a Management Consultant for McKinsey & Company before he managed to get a job at Google in 2004. At Google, Pichai was responsible for product management and development of several business suites and client software like Google Chrome, Chrome OS, Gmail, Google Maps, and Google Drive. He launched Chrome OS in 2011 and went on for public use in 2012.
Sundar Pichai Net Worth
Besides overseeing many Google Products, Sundar Pichai became the head of Android the following year, which was formerly overseen by Andy Rubin, co-founder of Android. He served in many positions, including the director of Jive Software before he was chosen as the next CEO of Google in August 2015. The move came as a major aspect of a rebuilding procedure that made Alphabet Inc. the parent organization of Google. He was appointed as the new CEO of Google in October 2015, and he is serving as the CEO of the company since then.
Sundar Pichai Personal Life
Pichai is married to Anjali Pichai, and has two children, and lives in Los Altos Hills, in a home designed by Robert Swatt of Swatt Miers. Pichai's interests include soccer and cricket. He is an avid fan of FC Barcelona, and he states that "he watches every game of the club."
Pichai has a very selective collection of cars, ranging from Porsche to Mercedes Benz. He owns 5 luxury cars as much as we know. His residence in Los Altos Hills was estimated to be worth $2.9 million in 2013 and he owns multiple houses and properties in the US and India.
Sundar Pichai earned approximately $100 million in 2015 in salary and other forms of compensation. In 2016, his earnings doubled to $199 million and to $240 in 2017. His net worth has almost doubled in 2017 based on the report of his earnings in this quarter. The net worth of Sundar Pichai is about $1.3 billion. As per reports, his net worth has seen a steady growth of 42% in the last few years and is estimated that it will likely boost up to 55% in the next few years.