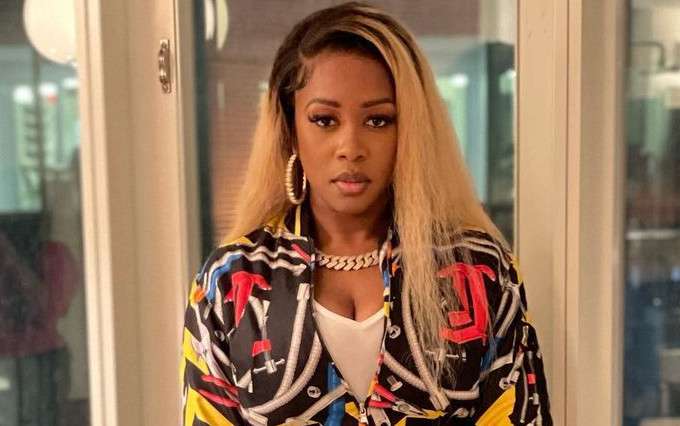 Being an American rapper, Remy Ma formerly known as Remy Martin has been hailed from New York City. Remy rose to fame after her singles gained worldwide attention, and is one of the only five rappers to ever top the Billboard Hot 100 chart (Lean Back). She won two Vibe awards, two Source awards, an ASCAP pop award, and a BET award for "Best Female Hip Hop Artist."
As of 2023, Remy Ma's net worth is estimated to be $4 Million.
Early Life
Born as Reminisce Mackie on May 30, 1980, in New York, Remy spent much of her early age in Castle Hill Projects in the Bronx area. She saw the consequences and terrors of her family's drug abuse at an early age and that made her take care of her younger siblings in that age itself. She began to write poetry and rhymes to retreat from family issues.
Remy Ma Net Worth and Career
She quickly gained a reputation around the Bronx for her talents, and after having only one meeting with Big Pun he immediately became her mentor. She made her debut appearance on Big Pun's album, "Yeeeah Baby." After Big Pun's death in 2000, rapper Fat Joe invited Remy Ma to his imprint label under SRC and at this time Universal also made her a member of Terror Squad.
In 2007, frustrated with how Universal was promoting her first solo album, Remy decided to end her relationship with Fat Joe and the Terror Squad. After the success of Lean Back, which gained her a Grammy nomination, she went on to release three singles from her debut independent album There's Something About Remy: Based on a True Story; "Whuteva", "Conceited" and "Feels So Good".
About 37,000 copies of the album sold in the first week, earned her wider acclaim and positive reviews. Remy released a couple of singles including Remy Live from Prison and Hands Down prior to coming out with her hit mixtape, I'm Around.
In 2007, Remy was arrested in relation to a shooting outside a Manhattan Delicatessen. Police say that while she was with a group of people outside a nightclub in New York City, a fight broke out and Remy allegedly shot a woman named Makeda Barnes-Joseph, for stealing thousands of dollars from her. Remy was convicted of assault, illegal weapon possession, and attempted coercion in connection with these charges. While in prison, Remy married her fiancée, rapper Papoose.
According to Celebrity Net Worth, Remy Ma has a net worth of $4 million.