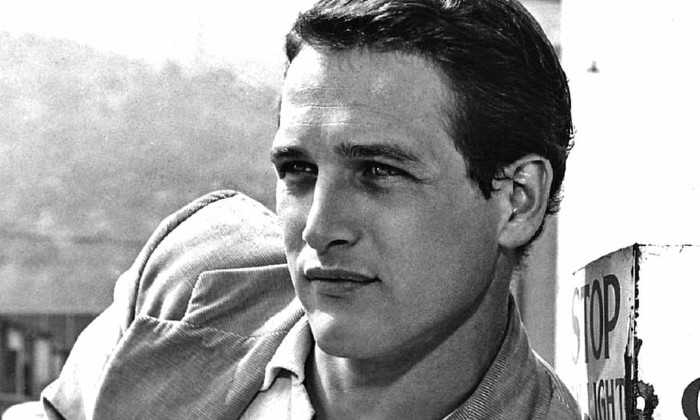 Paul Newman as a young actor in the 1960s, one of the decade's biggest stars. When people think of American actors that have influenced both their own generation and those that came after, there's no doubt that the handsome Paul Newman is atop the list. A genuine performer equipped with a unique on-screen talent all his own, fans were extremely saddened to hear that he lost his fight with lung cancer and passed away back in 2008.
As later this year we will approach the 13th anniversary of the actor's death, we thought it only fitting to look back on the hugely important career and success of Paul Newman.
Early Life, Education, and Major Movies
Born in the suburban Ohio town of Shaker Heights, Newman showed a gift for acting early on, starring in a variety of theatre productions in and around his hometown. He enjoyed acting so much that he decided to pursue a degree in drama from Kenyon College, and later attended the Yale School of Drama as well.
During this time Newman landed roles on Broadway that garnered him attention from the public, along with some film performances such as Somebody Up There Likes Me (1956) and Until They Sail (1957). However, it wasn't until the early-mid '60s that he got his big break.
Major widespread attention came from Newman's role as Eddie Felson in the hit drama, The Hustler (1961) and as Luke Jackson in the movie, Cool Hand Luke (1967). In fact, because of the actor's performance in certain iconic scenes, these films are what turned Paul Newman into a household name.
These recognizable scenes include one at the end of The Hustler when Eddie finally stands up to Bert Gordon to ask for the money he is owed, as well as the moment in Cool Hand Luke when Luke bluffs his way through multiple rounds of five-card stud. Although the movie is not known as a poker film per se, this legendary "kick a buck" scene is a popular on-screen poker moment in film history. Especially as the game was gaining traction in the 19th and 20th centuries, it is not unsurprising to see it featured in the movies of this time, such as it is in Cool Hand Luke.
Eddie and Luke were undoubtedly Newman's most memorable characters, the ones who really put him on the map of the movie industry. Some of his first Oscar nominations for Best Actor came from these two roles, although he would be nominated for a handful of other roles in the coming years and even win twice. They also brought in major box office attention and positive critical acclaim.
It's clear that Newman's performances are so well done that they are still remembered after more than five decades. His presence on the big screen was truly sensational.
Accomplishments and Net Worth
As mentioned above, Paul Newman was able to rack up Oscar nods year after year for his many successful films. In total he garnered a whopping nine nominations throughout his career and two wins, one of which was the famous Jean Hersholt Humanitarian Award, presented by the Academy for the actor's contribution to various causes.
His most famous films are still enjoyed by fans today, and many current stars in the industry such as Matthew McConaughey name Newman as their favorite actor in history.
At the time of his passing, the 5-foot-9 movie star was worth a whopping $80 million. Aside from acting, Newman also made money from his own self-titled American food company, "Newman's Own". Nowadays this nonprofit business continues to make products like salad dressings, pizza, sauces, snacks, and more and is a beloved, tasty option for many supermarket goers.
The actor graced the red-carpet dozens of times throughout his career for his many Oscar nominations.
Personal Life and Relationships
During his prime, Paul Newman was an actor whose looks and personality garnered him much attention on and off the screen. He was rumored to have relationships with other stars of the moment like Grace Kelley and Joan Collins.
He was married for the first time in 1949 to fellow actress Jacqueline Witte. Their relationship lasted a little over 9 years and then the actor remarried to another actress, Joanne Woodward, whom he was with for a whopping 50 years. At the time of his death, Newman and Woodward were still happily married.
Even in today's current film environment, Paul Newman is forever remembered for his wonderful performances, striking good looks, and dynamic personality.