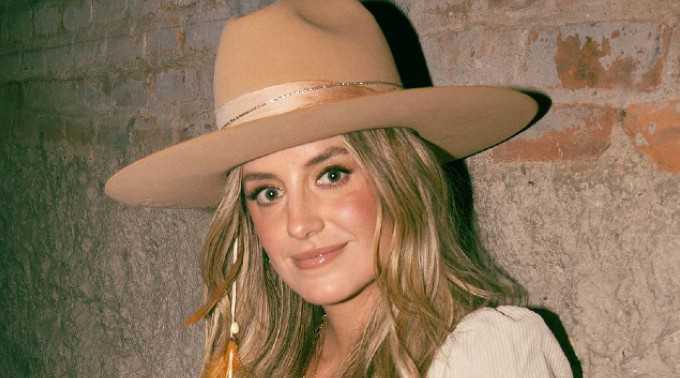 Lainey Wilson, a rising star in the realm of American country music, has captivated audiences with her albums such as Tougher (2016), Sayin' What I'm Thinkin' (2021), and Bell Bottom Country (2022). Born on May 19, 1992, in Baskin, Louisiana, Lainey gained widespread recognition after her single "Things a Man Oughta Know" from her third album topped the American country charts. With a knack for country music from a young age, she has carved her own niche in the music industry, blending traditional country vibes with a contemporary edge. She has won several accolades and honors throughout her musical journey, including two Country Music Association Awards for the song "Wait in the Truck" in 2023. This biography delves into her humble beginnings and how she became one of the finest country singers in America.
Lainey Wilson Biography
Lainey Denay Wilson was born on May 19m 1992, in Baskin, Louisiana, United States of America. According to her birthday, she is 31 years old as of 2023.
| | |
| --- | --- |
| Birth Name | Lainey Denay Wilson |
| Nickname | Lainey |
| Date of Birth | May 19, 1992 |
| Place of Birth | Baskin, Louisiana, U.S. |
| Age | 31 years old |
| Zodiac Sign | Taurus |
| Ethnicity | White |
| Profession | Singer, Songwrite |
| Nationality | American |
| Residence | Nashville, Tennessee, U.S. |
| Marital Status | Single (In Relationship) |
| Partner/Boyfriend | Devlin "Duck" Hodges |
| Net Worth | $1 Million (Aprrox.) |
Family and Early Life
Lainey's father, Brian, was a farmer, and her mother, Michelle, was a schoolteacher. She grew up alongside her sister, Janna Wilson Sadler, who is an entrepreneur. Growing up in the small town of Baskin, Lainey Wilson was exposed to country music at a very young age. Her early experiences laid a strong foundation for her to develop a deep inclination toward music and began writing and composing songs.
Personal Life
Lainey Wilson has been in a relationship with footballer Devlin Hodges for several years now. They sparked dating rumors in 2023 when attended the ACM Awards together. The duo later confirmed they were dating for years in secret.
Body Measurements
| | |
| --- | --- |
| Height | 5 feet 6 inches or 168 cm |
| Body Build | Slim |
| Hair Color | Blonde |
| Eye Color | Hazel |
| Sexuality | Straight |
Career and Net Worth
Lainey Wilson's musical journey began with local performances in Louisiana and later moved to Nashville, where she gradually gained momentum as she honed her craft. She released her debut EP titled "Country Girls Rule" in 2006, followed by her eponymous debut album in 2014. Her breakthrough came with the release of her second album, "Tougher," in 2018. The album showcased her distinctive blend of country, blues, and rock influences, earning her recognition as an artist to watch.
In 2018, she signed a lucrative deal with the BBR Music Group and released an array of songs through the label. She released her major song "Dirty Looks" in 2019, followed by her third EP "Redneck Hollywood" and chart-busting single "Things a Man Oughta Know" in 2021. The song topped several airplay and reached number one on the Billboard Country Airplay chart and number three on the Country Songs chart. Since then, Lainey has continued to captivate audiences with hits like "Heart Like a Truck" and "Watermelon Moonshine". Her music transcends genre boundaries, resonating with fans.
As of 2023, Lainey Wilson has an estimated net worth of $1 million dollars. Through album sales, live performances, and various collaborations, she has built a solid foundation for a lasting and influential career.
FAQs
What is Lainey Wilson famous for?
Lainey Wilson is a well-known country singer who has several breakout singles and albums to her name, including the hit single, "Things a Man Oughta Know".
When was Lainey Wilson born?
Lainey was born on May 19, 1992. She is 31 years old as of 2023.
Is Lainey Wilson dating or married?
Lainey Wilson is not married yet, but she is dating former NFL quarterback Devlin "Duck" Hodges.
What is Lainey Wilson's net worth?
Lainey is reportedly worth $1 million as of 2023.