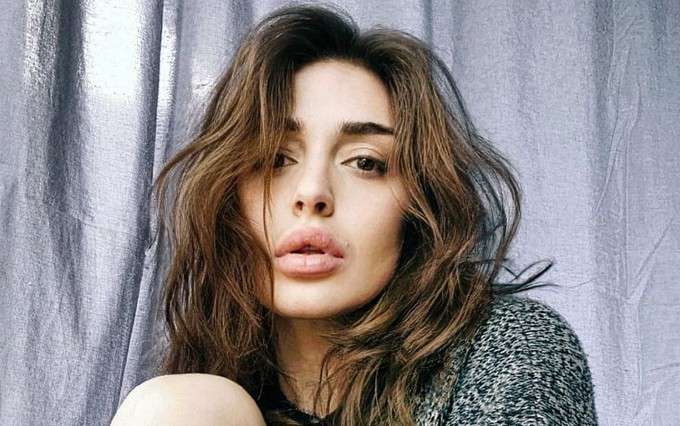 There are a lot of reality shows out there, with some built-on crazy ideas. The USA Network reality dating series, Temptation Island is one such show that put the relationship of four couples to test to see if their love survives through the show. The show features a bunch of singles (both sexes) who goes all the way to win the hearts of the already taken, and by the end of the show, the couples may come out together or split their relationship to start their new life with the single he/she get cozy.
Ash Lamiroult is one of the contestants to be a part of the show. She's 28 and has been in a relationship with Hania Stocker, 30, for over 1.5 years. Ash is a passionate writer and designer from Santa Fe, New Mexico. Here's everything you need to know about Temptation Island star Ash Lamiroult.
She's 28
According to her short bio on The USA Network, Ash is 28 years old. It looks like she is very private when it comes to her personal life and hasn't talked much about them.
She's a Writer
Ash is extremely passionate about writing, and according to her Insta bio, she's also a designer and performer. She has showcased her love for writing by featuring her poems on her Instagram posts. She's moving to Brooklyn later this summer to further develop her career.
She met her boyfriend on a dating app
Ash Lamiroult has been dating her boyfriend Hania Stocker for more than 1.5 years. Though the duo originally met through a mutual friend, they only started dating after they connected on a dating app. Their first date lasted for over 12 hours and they shared a lot of things with each other. Ash and Hania are one of the couples to go to the show to test if their love last till the end of the show.
She's on Instagram
Although Ash is not a heavy Instagram user, she is quite active on the platform to some extent. She has quite a presence on the photo-sharing app where she offers a glimpse of her life by sharing various aspects of her life on Instagram, ranging from her eye-catching photos to her work. There's no doubt that there would be a staggering increase in her follower count once she's inaction on the show.
She has been into Modeling
Going by her Instagram, Ash might also be into modeling, which is evident by her social media page. On Insta, she has posted a bunch of her modeling shoots. Check out her Instagram page for more details.