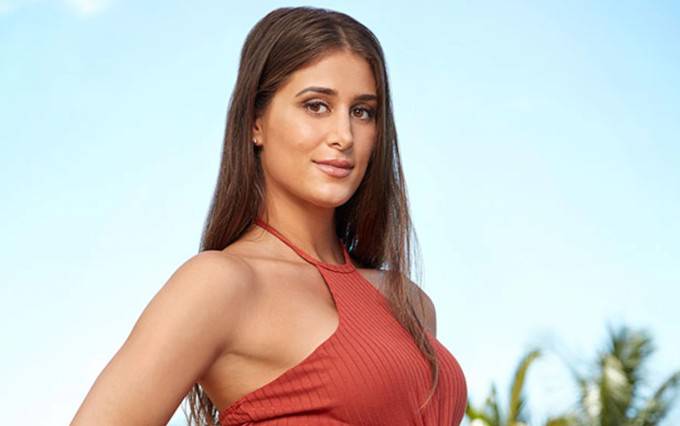 Alexa Coppola is an American realtor and reality star from Oradell, New Jersey. She came to public attention after being cast in the dating reality show Temptation Island in 2022. As the name suggests, the dating show is all about married couples and singles of both genders living together in a house which will test the strength of the couple's relationship and their love for each other.
She's very outspoken and made her entry into the show with hopes of finding her man. Alexa is never afraid to go after what she wants which is why she's a part of the popular dating show. She obtained her realtor license at the age of 19 and currently works for Coldwell Banker Realty. Here's everything you need to know about Temptation Island star Alexa Coppola.
Alexa is 23 years old
The Temptation island breakout star was born in the year 1998 in Oradell, New Jersey, where she has lived her entire life. She seems to be a private person as she has never shared anything about her family or her earl life.
She holds a bachelor's degree
Alexa attended River Dell Regional High School and obtained her bachelor's degree in Finance from Quinnipiac University.
She's a realtor
Being a realtor isn't an easy job. It requires a lot of skills like sales, negotiations skills, patience, market dynamics, and more. Her education came in handy to her when she choose this profession as it helped her understand different financial markets and know the best time to buy or sell a home. She currently works as a real estate agent for Coldwell Banker Realty.
Alexa is very passionate and dedicated and she got her Real Estate License at only 19 years old. Over the course of her career, she has helped a lot of her clients make their dreams come true. She has sold several properties in and around New Jersey and is often lauded by her clients as "A young Real Estate agent with a very bright future".
Alexa is very passionate when it comes to her profession
Though she's only 23 years old, Alexa Coppola has already earned a name for herlself in the real estate industry. In addition to her relator license, she has completed many other certifications like Real Estate Negotiation Expert (RENE), Short Sales and Foreclosure Resource (SFR), and Senior Real Estate Specialist (SRES). She has social media pages across platforms that focuses on her career where she doesn't share anything except that her professional endeavors.
She has a dating history
Although Alexa is single and looking for a life partner at the moment, it doesn't mean that she had never been in a relationship before. She had dated many men in the past but she was never serious in any of the relationship she was involved in. Alexa is one of the singletons to get into the show looking for someone special. Let's see if she's lucky enough to find her man on the popular dating show.