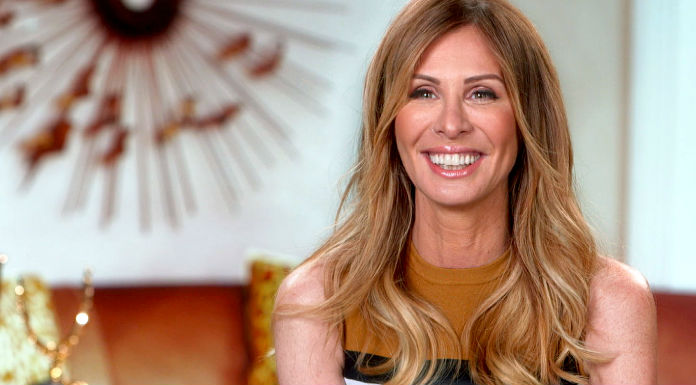 Carole Radziwill is an American journalist, author and television star, who attained fame after she got onboard the Bravo's hit reality show, The Real Housewives of New York. The actor currently resides at a newly renovated apartment in New York, which had also featured in The Real Housewives of New York.
Carole Radziwill Early life
Carole Radziwill was born on the 20th of August, 1963 and was raised in a working-class family in Suffern, New York. Besides being a bright student at academic, she started to work at her very early age to support herself and her family. She landed up with a job at Wendy's flipping burgers at fourteen, who lied about her age to earn up that job, who later moved on to a department store for a better pay.
Carole Radziwill Net Worth – $50 Million
Carole Radziwill Career
Radziwill earned B.A English at Hunter College which helped her to shape her career as a journalist who joined ABC new magazine in New York as in intern in 1986. She was long aspired to read and write. She was first assigned a job in postproduction for ABC new magazine show 20/20 and later got a job as production secretary in Close Up show. She later managed to end up in documentary unit headed by ABC News legend Peter Jennings, paying her $224 per week. Under his leadership, she produced lots of documentary shows on abortion, gun control, and eventually covered foreign policy stories in countries such as India, Cambodia and Haiti.
Over the years with ABC News, she produced several shows including exclusive war stories (Gulf War, United States invasion of Afghanistan, Profiles From the Frontline) that earned her several awards, including three Emmys and a Peabody. Apart from journalism, she had published several books. After her husband's derath, she left ABC to write a memoir about her childhood, her career, titled What Remains: A Memoir of Fate, Friendship and Love. Later, the book turned out to a best-selling book of New York Times.
In 2006, Radziwill signed with women's magazine Glamour to write a monthly column, Lunch Date. She has worked with several Hollywood celebrities and personalities for Lunch Date, including Alec Baldwin, Rudy Giuliani, Rachel Weisz, and Antonio. Her first novel "The Widow's Guide to Sex & Dating" was released in February 2014, which she sold it for a six-figure value to Holt Publishing.
In 2011, Carole Radziwill got her breakthrough in her career as she joined the cast of Bravo's reality series, The Real Housewives of New York City. She became the permanent casting of the show since the fifth season with the ninth season of the The Real Housewives of New York City premiered on April 5, 2017. Though she was popular by then, she rose to fame after her casting in the show that earned her hefty amount. After she ventured into television, the New York blonde has appeared in The View, Good Day L.A., Watch What Happens: Live, Today, and Hollywood Medium.
Carole Radziwill Personal Life
In 1994, she married ABC News producer Anthony Radziwill in East Hampton, New York. Anthony Radziwill was from a Polish Royal family, who was the only son of Stanislaw Radziwill the Royal Scion of Poland. His mother, Caroline Bouvier Radziwill, is the youngest sister of former first lady, Jackie Kennedy. They lived together for only five years as Radziwill died in 1999 at the age of 40 after a tough with cancer. She hasn't had any children, who later confronted that her late husband couldn't able to have kids. As of late, the 53-year old was found dating a 30-year old man, who goes by the name Adam Kenworthy.
Carole Radziwill Net Worth – $50 Million