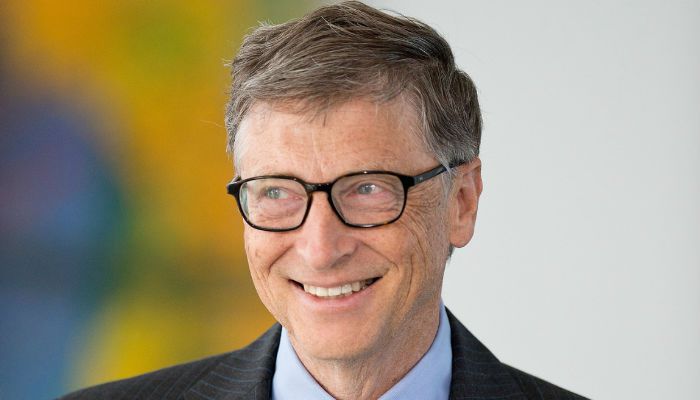 William Henry Gates III, better known professionally as Bill Gates, is an American business magnate, investor, software architect, philanthropist and co-founder of Microsoft. Bill Gates has a net worth of $114 Billion in August 2020, according to Forbes.
Gates is currently the richest person in the world and in the last two decades, he spent much of his life as the wealthiest businessman on the planet, though he had sometimes gained #2. He is considered one of the most influential people of the last century.
In case you are not aware, Bill Gates earns $250 every second, which implies $20 million daily and $7.8 billion annually. So, if he dropped a $250 dollar, he wouldn't need to waste four seconds to pick up, because, by that time, he would have earned $1000. If Bill Gates were a country, he would be the 37th richest nation in the world.
Bill Gates Net Worth – $114 Billion
Bill Gates Early Life and Career
Bill Gates was born in Seattle Washington on October 28th, 1955. Billed Gates enrolled in Lakeside School at 13, and when he was in the eighth grade, he developed an interest in programming when the school bought a computer form General Electric. Gates started coding the GE computer in BASIC and got excused from math class to pursue his interest. He wrote his first computer program on this machine: an implementation of tic-tac-toe that allowed users to play games against the computer.
He graduated from the school in 1973, scoring 1590 SATs and enrolled at Harvard College in 1973. He took graduate-level computer courses at the college. Gates was good at coding and algorithms, who wrote an algorithm for pancake sorting as a solution to one of a series of unsolved problems. He dropped out of college while he was in his second year, and subsequently released MITS Altair 8800 based on the Intel 8080 CPU.
Bill Gates and Paul Allen soon realized that their destiny was out there and created their own software company 'Micro-soft' in 1975. Within a span of a year, they dropped the hyphen in the name and registered the trade name "Microsoft" in 1976. The creators of the new microcomputer, Micro Instrumentation and Telemetry Systems (MITS), formed a partnership with Gates and Allen using their Altair emulator that ran on a minicomputer, and then the BASIC interpreter.
Though the Altair BASIC was popular with computer hobbyists at that time, they didn't get paid off as the vast majority used the program free. The company got a break in 1980 when IBM approached Bill Gates for a BASIC interpreter for their new computer and the need for an operating system. Bill Gates at that point recommended 86-DOS, an OS made by SCP that kept running on comparable equipment to the IBM construct. Bill secured the exclusive licensing, and possible full proprietorship, of the OS, and set to work adjusting it for the IBM PC.
Bill Gates retained the copyright of the US, though he licensed it to IBM. Bill Gates launched the first retail version of Microsoft Windows in November 1985 and went on to become a commercial success. He captured the software market with subsequent release of Microsoft products and has been dominating the consumer PC market. Today most of us have a PC that will run any of the Microsoft products, whether OS, Office Suite, Browser, or Office Products.
Melinda Gates had combined three family foundations to create the charitable Bill & Melinda Gates Foundation in 2000, the largest transparently operated charitable foundation in the world. Gates announced on June 15, 2006, that he would transition out of his day-to-day role at Microsoft over the next two years in order to dedicate more time to philanthropy.
Bill Gates Personal Life
Bill Gates was married to Melinda French on January first, 1994. They met not long after Melinda started working for Microsoft in the late 1980s. They together have three children, two girls, and a boy. Jennifer Katherine was born in 1996, Rory John was born in 1999 and Phoebe Adele was born in 2002.
Gates steered the company aggressively until 2000 when he stepped down as CEO. He remained its chief software architect until 2008. By the time he retired, he was already one of the world's richest men. He also seeded $30 billion for the establishment of the Bill and Melinda Gates Foundation that aims to address poverty and health issues in the developing world.
Bill Gates lives in an expensive real estate property called Xanadu 2.0, overlooking Lake Washington in Medina. It covers about 66,000 square feet and is acclaimed as one of the most technologically advanced mansions in the world. The mansion is estimated to be worth $154 million in 2017, consisting of 7 bedrooms, 6 kitchens, 24 bathrooms with 10 full baths, and 6 fireplaces. The interiors of the home are made from 7 different kinds of stones and lots of glass and varied woods. The house address is 835 73rd Ave NE, Medina, WA 98039. He also owns several real estate properties across the US.
The fortune made by Gates through Microsoft has allowed him to buy The Grand Bogue Caye, the largest island in the Republic of Belize. Gates is also well known for his fascinating car collections. Gates' favorites are cars from the German manufacturer Porsche. He actually has three of them, Porsche 911 Carrera, Porsche 930, and Porsche 959 Coupe.
Bill Gates does now own a yacht but he did rent out one in August 2014 for $5 million for a week. He went vacationing with his family on-board the super-yacht 'Serene' along the coast of Sardinia, Italy. The 436-ft yacht belongs to vodka-magnate Yuri Scheffler and is valued at $330 million.
Bill Gates is quite a philanthropist and donated a $3.3 billion payout he received in 2004 to his Bill & Melinda Gates Foundation. He still has a 2.4 percent stake in Microsoft. His total wealth is likely to grow by up to 30% in the next few years.