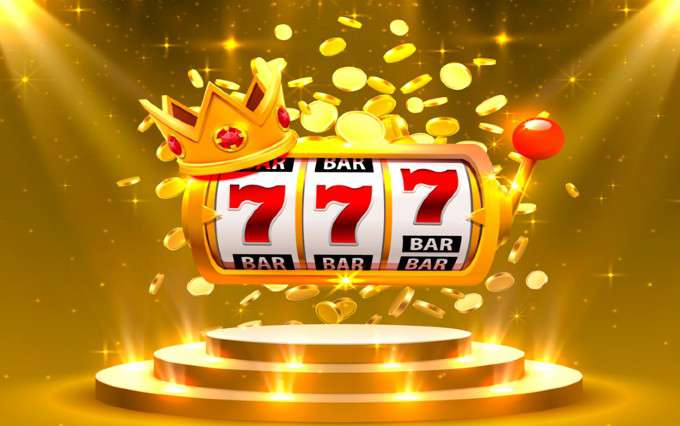 We all dream of hitting the jackpot and scoring that impossible win that changes our lives for the better. For most online casino players, that is always the goal — especially if you play progressive jackpots.
While the rest of us continue to play exciting slot games, hoping for the one-in-a-million win, these lucky players actually did hit the jackpot. These are the top 7 online casino players who have made it into the record books for their historic (and often record-breaking) jackpot wins.
1. The Lucky Belgian
$23,632,599.82 can change anyone's life, as one lucky Belgian quickly found out. In April of 2021, one lucky man blew away all of the previous records and became the single largest winner in slot machine history.
While playing at Napoleon Sports & Casino Online on Absolootly Mad: Mega Moolah, an Alice and Wonderland-themed game, this lucky man changed his life by hitting every single bonus and cashing in as the world's luckiest man.
2. The Guinness World Record Holder
Each year, the Guinness World Record for largest online casino jackpot seems like it needs to be updated as the wins get bigger and bigger. This lucky player from Grand Mondial Casino put down a tiny bet while playing Mega Moolah and got his name in the record book with a staggering $23.5 million win.
3. Finland For the Win
Our number 3 spot goes to an anonymous, middle-aged man from Finland. When casually playing the progressive jackpot slot game Mega Fortune on an online casino gaming site PAF based in Scandinavia, he placed a 25-cent bet and walked away with $21 million.
Progressive jackpots usually have incredible prizes as this man knows, but very few actually manage to seize that brass ring and collect. His prize-winning game can be found online, as he won 3 consecutive spins with increasing difficulty to snag the big win.
4. Rewarding Play, Rewarding Win
When a 26-year-old soldier from the United Kingdom won $17.2 million playing Mega Moolah Progressive Jackpot at Betway Casino, he was so shocked by the win that he couldn't even comprehend what had just happened.
Later, when the shock wore off, the lucky soldier used the money for good to help his sick father. It turned out he was just absentmindedly playing for 25p per spin. A life-changing win, indeed.
5. Anonymous Gewinner
In August 2020, a lucky German playing at Lucky Casino scored a breathtaking $16,765,230 while playing Mega Moolah. This was record-breaking for Lucky Casino, as a $16 million+ jackpot is the highest yet on record for the online casino.
The gewinner, although excited about the jackpot, was fearful of robbery or attack and decided to remain anonymous for his own protection. A fairly common practice among overnight multi-millionaires, keeping one's identity secret for safety reasons seems like a smart move.
6. Insomnia Pays Off
When a young Norwegian man couldn't sleep one night, he decided to play a few rounds of online slot games to pass the time. While the games didn't help him sleep, the $13.47 million jackpot he won playing Mega Fortune at Betsson Casino did make his dreams come true.
The Betsson Casino also won a bit of glory, as the Mega Fortune machine was included in the rankings for the Guinness book of world records. The insomniac Norwegian smartly decided to hold off on touching his winnings until he had a good night's sleep to clear his head and decide what to do with his newfound fortune.
7. Lump-Sum Victory
In April 2020, $12 million was the largest lump sum payout from an online casino win ever. At Jackpot City Casino, the Mega Moolah online slot game actually paid out €10,735,716.84 to one lucky (and anonymous) player to be precise.
The Chief Operating Officer at Microgaming congratulated the winner, saying "Mega Moolah continues to be a favorite among players worldwide. So, we are excited to be adding more new progressive games to the jackpot and network throughout the year."
Big Wins, Amazing Stories
It's almost hard to believe that these players were average Joes once upon a time. As luck would have it, fate had other plans. Winning both money and fame, these people really have nothing to complain about when it comes to how life's panned out for them. And while it's true that punters should play at online casinos for the fun of it, one can always dream.
Plus, there's really no harm in crossing your fingers that you might win big! But how do you go about choosing the best casino in town? Fortunately, we did the legwork for you and found that NoDepositFriend is certainly a site worth visiting when making that jump.
These lucky players became instant internet stars, topping the charts with their jaw-dropping wins. While they definitely gained riches, some decided to skip the fame by remaining anonymous to protect their newfound wealth.