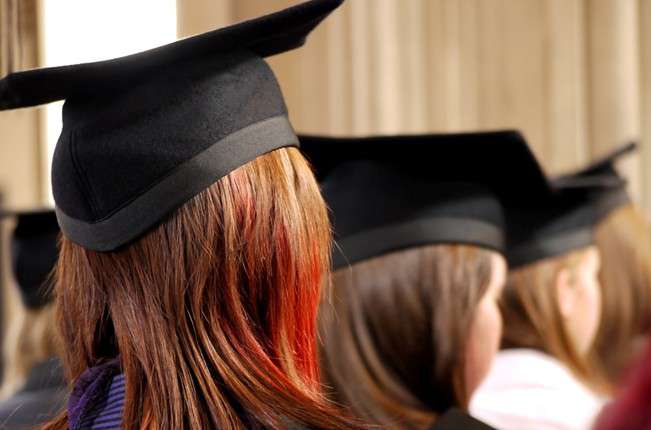 Not every star of Hollywood drops out of school to fulfill their ambition. Some of them remain determined to stay in school or get admission to the top prestigious universities to expand their knowledge and receive some incredible degrees.
It's pretty amazing how all of these celebrities we are about to talk about could manage their education and career at the same time, working hard and struggling. If you want to go to college but still don't know how to go to university, which course you should enroll in, and how you can manage work at the same time, then you can take inspiration from these stars. It doesn't seem like everyone sorted it out for them – even they may have had to face dilemmas and a lot of pressure.
Earning a degree means you have to write your thesis. And when it comes to writing your theses, improving your writing skills through practice is one of the keys to your success. If you are looking for free essay samples, Eduzaurus can help you explore a wide variety of essay topics. If you are a fanatic of classic literature and want to dive deeper into the world of Shakespeare, you can ride the themes of Macbeth, Hamlet, Twelfth Night, and A Midsummer Night's Dream, or if you were given a written assignment, you can watch Othello essay topics for inspiration. After all, these are his best works, which are quite popular for writing essays, and at the university, you will definitely pass them on to the subject of literature. But if you don't even have such a subject, then Shakespeare is a multifaceted figure, just like his works, which you can read and write about them.
Time to find out which celebrities spent time studying, as much as their future profession, and maybe even more. And who could well have become scientists in a certain field, if not for their attachment to their favorite work? Here is a list of Hollywood stars who walked the hallways of the Ivy League before stepping onto the red carpet.
Jodie Foster
The two-time Academy Awards winner Jodie Foster – noted for her role in Silence of the Lambs, attended Yale University in Connecticut. Her major was African-American literature. She took guidance from Henry Louis Gates Jr. to write her thesis on Toni Morrison and graduated magna cum laude in 1985. She also received her Doctor of Fine Arts Degree in 1997 from Yale.
Angela Bassett
Angela Bassett, the charming star from How Stella Got Her Groove Back, attended Yale University. She graduated in 1980 with a Bachelor's degree in African-American studies. From the Yale School of Drama, she received an M.F.A. degree in 1983.
Meryl Streep
Meryl Streep – one of the most successful Hollywood actresses of all time, collected diplomas and degrees before collecting three Oscars and eight Golden Globes. In 1971 Streep graduated with her Bachelor's degree from Vassar College, New York. She earned her M.F.A. degree in 1975 from the Yale School of Drama.
Emma Watson
After finishing her secondary school, Emma Watson took a short break from studies due to the filming of Harry Potter and The Deathly Hallows Part 1 & 2 in 2009. But she had the zeal to pursue higher education, so she enrolled at Brown University. She completed her Bachelor's in English Literature. Watson also went to Worcester College in Oxford under the Visiting Student Programme during the 2011-2012 academic year.
Bradley Cooper
Contrary to Bradley Cooper's Phill in The Hangover trilogy, he isn't burnout in real life. After finishing high school, Cooper enrolled at Villanova University for a year before he transferred to Georgetown University. In Georgetown, he studied English and French and received his Bachelor's degree in English in 1999. He attended the Actors Studio Drama School at Pace University and received his M.F.A degree in acting in 2000.
James Franco
In 1999, Franco enrolled at UCLA but dropped out of college to focus on his acting career. He regretted his decision later, and in 2006, he re-enrolled at UCLA at the age of 26 as an English major. His concentration was creative writing, and he was permitted to take 20-62 course credits per quarter. Under the guidance of Mona Simpson, Franco wrote a novel as his thesis, and in 2008, he graduated from UCLA with his B.A. degree in English, scoring a 3.5 GPA.
He attended graduate school at Columbia University School of the Arts for writing, Brooklyn College for fiction writing, and New York University's Tisch School of the Arts for filmmaking – all at the same time. Simultaneously, he was pursuing an MFA Program for Writers at Warren Wilson College in North Carolina for poetry. In 2010, he received his M.F.A. degree from Columbia.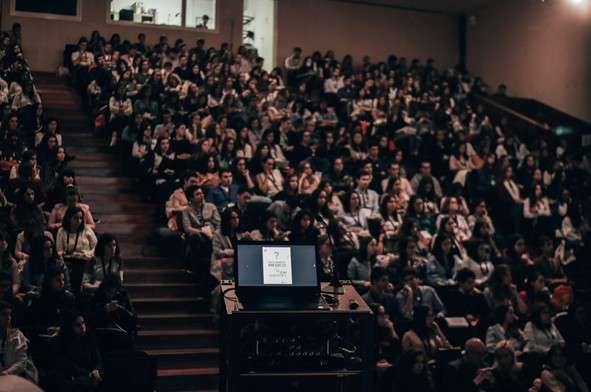 David Duchovny
The X-Files star David Duchovny went to Princeton University. In 1982, he graduated Phi Beta Kappa and summa cum laude with a B.A. degree in English literature. Duchovny then went on to nurture his love for literature and received his Master's Degree in English literature from Yale University.
Maggie Gyllenhaal
Gyllenhaal graduated from Harvard-Westlake prep school in 1995. Then she attended Columbia University in New York. There she studied literature and Eastern religions. Gyllenhaal also took an acting course for a summer academic term at the Royal Academy of Dramatic Art in London.
Rowan Atkinson
Who thought that the clumsy and clueless Mr. Bean could own a highly meritorious brain with unmatched intelligence. Our favorite idiot Mr. Bean aka Rowan Atkinson is a powerhouse of talent in real life. He got his Bachelor's degree in Electrical and Electronic Engineering from Newcastle University. He continued his studies and in 1975, he earned his Master's degree in Electrical Engineering from The Queen's College, Oxford. The thesis for his Master's was published in 1978. Before dedicating his focus, for a brief period Atkinson embarked on his doctoral work.
John Krasinski
Our beloved Jim from The Office, aka John Krasinski, attended Brown University and graduated in 2001 with a Bachelor's Degree in English as a playwright. His honors thesis was "Contents Under Pressure".
The question – of how does a full-time actor balance an acting career and education often pops up in our head. Especially those who want to excel in studies as well as achieve a successful acting career end up losing their zeal at the question of balancing both. It's not an easy task to do. But proper determination, motivation, dedication, guidance, patience, and diligence can bring success. These ten celebrities are examples of why you should never give up any of your dreams and career prospects.
To conclude, nothing is impossible if you set off your mind to do it. Your career can begin even at the age of fifty if you wish to pick up where you left off. Study all the subjects if you can before you find out your true purpose. There shouldn't be any end to learning.